Back to

News & Commentary
As Awareness of the School-to-Prison Pipeline Rises, Some Schools Rethink the Role of Police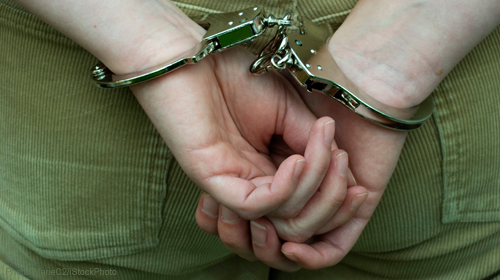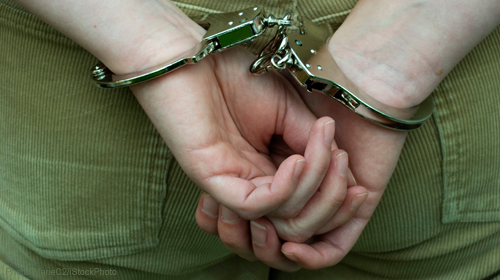 As talk of law enforcement reform continues to swirl in the aftermath of the Department of Justice's Ferguson report, some communities have quietly made progress in addressing how police interact with students.
Traditionally, police stepped on school grounds to respond to emergencies, such as those involving threats or major acts of violence, or to provide security, such as at arrival and dismissal times and at special events. What's new is the growing trend of having police stationed in schools full-time. In other words, schools have become some officers' beat. And like traditional policing, many officers walk this beat armed.
The consequence has been the rise of the school-to-prison pipeline, a disturbing trend where police officers get involved in routine student conflicts and disciplinary matters that are not particularly dangerous or violent. The result is too often an escalation of the incident resulting in students' removal from school through arrest, citation, or fine.
Sometimes this leads students to disengage from school or drop out altogether, which also increases the likelihood that they'll have more interactions with the criminal justice system. As Michael Nash, presiding judge of Los Angeles' juvenile court, told The New York Times, "Once the kids get involved in the court system, it's a slippery slope downhill."
Not surprisingly, all students are not treated the same. "Beyond Zero Tolerance," The American Civil Liberties Union of Pennsylvania's recent report, revealed the disproportionate punishment of students of color and students with disabilities, mimicking what happens on the streets outside the school's doors.
The good news is that communities around the country are beginning to reconsider how police are used in schools, as more and more students enter their schools free and leave in handcuffs. Typically policy changes come about in response to community concerns about outrageous and well-publicized incidents – calling the police on a 5-year old for throwing a temper tantrum, an unlawful search of a student, the sexual harassment of a young woman by school security, or the use of a Taser on a student who is not engaged in dangerously violent behavior.
In my hometown of Philadelphia, Pennsylvania, it was the city's own police department that took the lead in initiating a new plan to reduce student arrests. In May of 2014, the department reached an agreement with several city agencies, the court system, and the offices of the public defender and the district attorney implementing a "delinquency diversion program." The program provides an alternative to arrest for students accused of minor or first-time offenses, especially for those students considered unlikely to reoffend.
Eligible students will have the option of completing a program sponsored by the Philadelphia Department of Human Services rather than receiving a mark on their record that could hurt their chances of getting into college or getting a good job. It applies to city police involvement in all schools in the city, whether public, private, or charter. Early indications are that arrest rates have come down.
Also in Philadelphia, the school district's internal police department has adopted a policy of telling principals requesting police assistance that it will not deploy officers for low-level conflicts and classroom management manners, such as not following classroom rules, the inappropriate use of electronic devices, and dress code violations. This policy change is consistent with guidelines issued by the U.S. Departments of Education and Justice in January 2014, which stressed that school personnel, not police, are responsible for routine discipline inside schools. The guidance warned schools that they could be held liable for discriminatory behavior by police or security staff on their property.
On the West Coast, the Oakland Unified School District established a formal complaint process for parents and students to use when they feel that school police have behaved inappropriately. This change came about in the aftermath of a killing of a student by a school district policeman. Across the bay in San Francisco, police are expected to refrain from arresting students on school grounds when they're accused of breaking the law outside of school, unless it is absolutely necessary. But when circumstances warrant it, police are supposed to do so in a way that respects the student's privacy while ensuring the student's parents can be present for any questioning that might occur.
The President's Task Force on 21st Century Policing Reform also tackled the school-to-prison pipeline and "zero tolerance" discipline within schools. Critically, the report noted that, "School district policies and practices that push students out of schools and into the juvenile justice system cause great harm and do no good." Testifying before the task force, a young man told the story of how he was stopped by a police officer for not wearing his school ID, suspended from school for one week, pulled over by the police while waiting for the bus, detained, and then ticketed $600.
The task force recommends that schools work with police to do everything they can to "find alternatives to student suspensions and expulsion," such as through diversion programs. One of the co-chairs of the task force, not surprisingly, is Commissioner Charles Ramsey of the Philadelphia Police Department.
These reform efforts, however, represent the minority of what is occurring in school communities that host police programs. Overall, funding for school policing programs has expanded and more school-based police are being armed with the same weapons cops carry on the streets. This expansion has not come with significant strings attached or proper guidelines.
The hope now is that reform efforts not only gain traction in cities and towns across America, but spill over into the larger debate about police-community relations overall.
Learn More About the Issues on This Page