Back to

News & Commentary
The Education Department Should Track Racial Disparities in Student Borrowing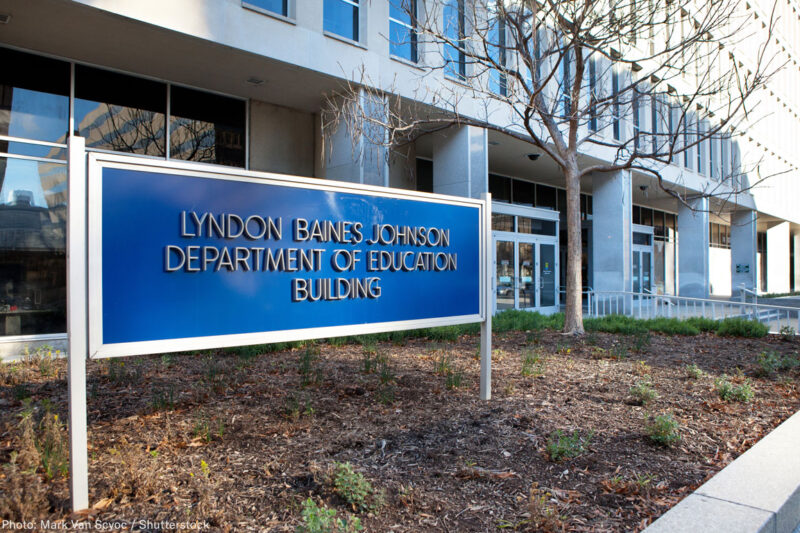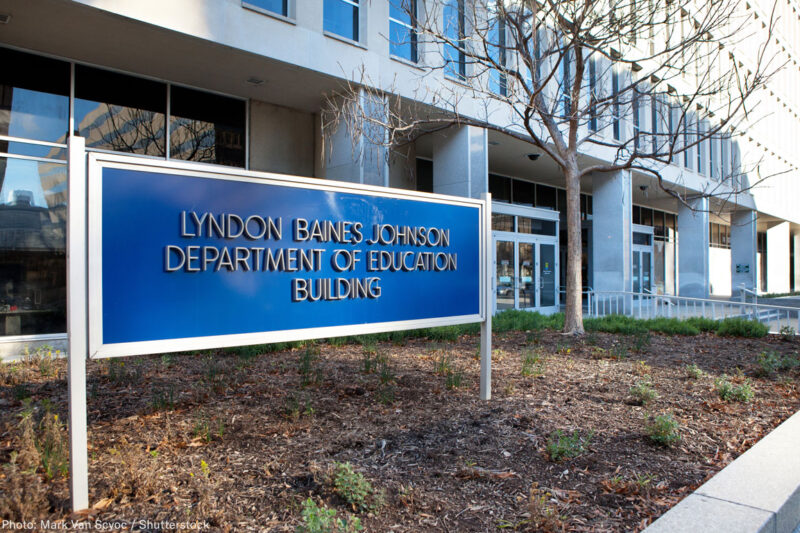 We have known for years that significant racial disparities exist in student debt and that these disparities get exponentially worse after students leave school. What we have not known is the true extent of the problem, in large part because the Department of Education does not routinely collect data on race and ethnicity.
That needs to change, especially given that several new analyses of National Center for Education Statistics (NCES) data indicate that the problem is worse than we had thought.
NCES tracked students who began college in 1995 and 2003 and borrowed for their undergraduate education. One analysis, by the Center for American Progress, found that the typical Black borrower has made no progress on paying down their loans, regardless of whether or not they completed a degree. In fact, the typical Black borrower owes more. Twelve years after entering college in 1995, Black borrowers owe 101 percent of their original student loan balance compared to 60 percent for white students. A typical Black student starting school in 2003 owes 113 percent. Latino borrowers have made a little more progress on loans, but not as much as their white peers.
Additionally, an independent analysis by a professor at Seton Hall University, using the same NCES data, showed that Black students are more than twice as likely to default as white students. Latino borrowers are about 40 percent more likely to default than white students.
Thanks to the data from various sources like NCES, we have not been totally clueless as to the extent of racial disparities in student debt. But the Department of Education does not regularly collect information on how its policies affect borrowers of color — including through the National Student Loan Data System, the department's central database for student aid. The department confirmed this lack of collection in documents obtained through a Freedom of Information Act lawsuit, which the ACLU's Racial Justice Program litigated with the National Consumer Law Center.
Without comprehensive data, it is impossible to know the true extent of these issues, much less address them.
Data collection is essential because the department's policies and practices affect the entire student debt lifecycle. And racial disparities have a perpetuating effect and are influenced by systemic factors. Black and Latino borrowers are more likely to rely on loans to access higher education, face widening racial disparities in household wealth, and contend with a widening wage gap. These factors make borrowers of color more vulnerable to predatory lending. To make matters worse, people of color tend to fare worse at the hands of debt collectors than their white counterparts. Without comprehensive data, it is impossible to know the true extent of these issues, much less address them.
We already had concerns about one factor in this lifecycle — debt collection, the subject of our FOIA litigation. We have tried to determine how the department instructs the private debt collectors it hires to collect on defaulted loans and found that it exercises little oversight over these private collection agencies (PCA). Alarmingly, in a 2014 report, the Department of Education's inspector general found that the office of Federal Student Aid (FSA) — the office responsible for managing student aid and debt — "did not effectively ensure that the PCAs are abiding by the Federal debt collection laws."
But recently our concerns about the Department of Education's servicing and debt collection practices have gotten even more serious. We detailed our concerns in this coalition letter to Secretary Betsy DeVos, addressing the department's withdrawal of policies attempting to reform loan servicing, its decision to assign borrowers to companies that provided them with inaccurate information, and its abandonment of a requirement that loan servicers provide information and a website in Spanish. All of these changes may have outsize effects on borrowers of color, but we don't know the extent since the department doesn't keep data on the subject.
Adding to our concerns, FSA has new leadership. DeVos appointed Dr. A. Wayne Johnson as FSA's chief operating officer in June, shortly after the outgoing chief operating officer, James Runcie, resigned under unusual circumstances in advance of a congressional hearing. Johnson and other senior staff managing FSA have close ties to private, for-profit colleges and loan servicing companies — ties which give the impression that serving borrowers and protecting their rights is not these civil servants' primary goal.
An August 31 press release said FSA has enhanced oversight and that it "will not allow bad actors to harm students, parents, borrowers and taxpayers." This is the right pledge, and it should be backed up by maximum transparency and rigorous oversight. And it's all the more critical after the Department of Education ended its information-sharing agreement with the Consumer Financial Protection Bureau, claiming that it exercises complete oversight responsibility for federal loans.
But the department can't fulfill this pledge without collecting data on race and proactively releasing it to the public, which the ACLU has called on the department to do. The department should take formal steps to track student debt among borrowers of color as well as the disparate impacts of all of its servicing and debt collection practices.
The stark racial disparities illustrated by new data did not start with the current Department of Education. But as long as it fails to address — or even recognize — the distinct experience of borrowers of color with student debt, it can't claim to be providing equal educational opportunities for all students.
Learn More About the Issues on This Page