Back to

News & Commentary
A Gold Medal Shouldn't Be a Consolation Prize for Restoring the Voting Rights Act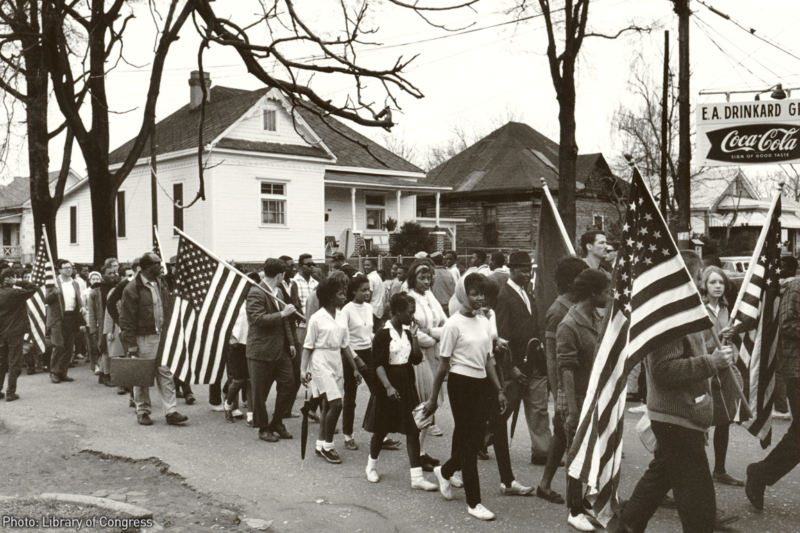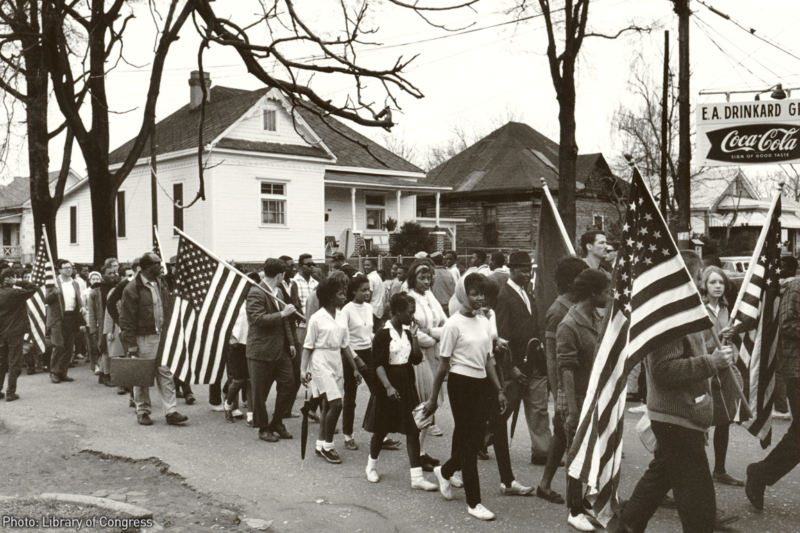 Martin Luther King Jr. called Rev. C.T. Vivian "the greatest preacher to ever live," and Vivian's life work reflects that. One of the civil rights movement's most respected figures, Vivian organized the voting-rights marches in Selma, Alabama, in 1965 and led efforts to register African-American voters. But Rev. C.T. Vivian wasn't only a chief architect of the civil rights movement — he put his body on the line for the right to vote.
During one of the most infamous exchanges of the civil rights movement, Vivian confronted Dallas County Sheriff Jim Clark and his deputies on the steps of Selma's court house as he attempted to register voters. After being punched in the face so hard by Clark that it knocked him off his feet, Vivian continued to nonviolently clash with police, shouting, "If we're wrong, why don't you arrest us? …. We're willing to be beaten for democracy." This event was a prelude to the violence that would unfold only weeks later at the Selma marches.
Today Congress is honoring Vivian and the foot soldiers of the Bloody Sunday, Turnaround Tuesday, and Selma to Montgomery marches by awarding them the Congressional Gold Medal, the highest civilian honor that Congress can bestow. This prestigious award will be given at a bipartisan ceremony attended by the leaders of both parties in Congress. But while the Bloody Sunday Marchers are most deserving of this highest recognition, honors by Congress are not enough. If legislators truly want to memorialize the sacrifice and contributions of these heroic individuals, they must do so by restoring the Voting Rights Act, the very law that the marchers endured violence to pass 51 years ago. For too long, many lawmakers have only paid lip service to protecting voting rights, instead of supporting and moving actual legislation — like the Voting Rights Advancement Act —that would restore the protections of the Voting Rights Act.
Without congressional action, we will have the first presidential election in more than 50 years without the VRA's full protections. Widespread voting discrimination doesn't only exist; it has flourished since the Supreme Court gutted the Voting Rights Act in Shelby County v. Holder. States and local jurisdictions have wasted no time implementing barriers to voting in Texas, North Carolina, Wisconsin, Alabama, and Ohio. As we approach November, we can expect these efforts to multiply and intensify. And without the full protections of the Voting Rights Act, it is likely that those changes will not be detected and stopped until after they have deprived individuals of their right to vote and participate in the most fundamental part of American democracy.
Speaker of the House Paul Ryan (R-Wis.), who will be among those present to award the Congressional Gold Medals, has expressed his support for voting-rights legislation but has skirted responsibility for moving a bill. Instead, he has left it to House Judiciary Committee Chairman Bob Goodlatte (R-Va.), who, along with his Senate counterpart Chuck Grassley (R-Iowa), has refused to hold even a single hearing to address modern-day voting discrimination — despite ample evidence that discrimination persists.
While the ACLU joins Congress in honoring the Bloody Sunday Marchers, praise without action on the Voting Rights Act rings hollow. Every member of the House and Senate must act to respect the Bloody Sunday Marchers' legacy by co-sponsoring the bipartisan Voting Rights Advancement Act and urging congressional leadership to move the bill forward. In the words of Rev. C.T. Vivian, "The way to truly honor sacrifice is to restore the Voting Rights Act."
Learn More About the Issues on This Page