Back to

News & Commentary
"Without continuing affirmative action in higher education, I worry that Kabir will not have the same enriching college experience that I enjoyed."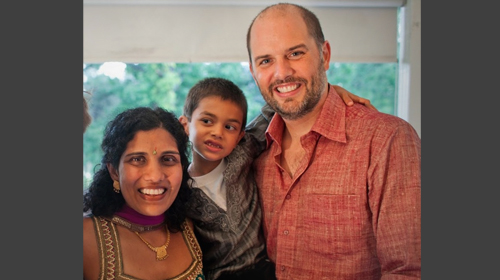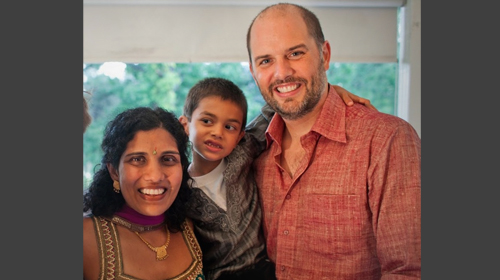 At age four, my family moved for "better" schools from Detroit to a suburb just north of 18 Mile Road. Remember the movie 8 Mile, the story of Eminem's emergence from Detroit's suburban borderline? 18 mile road is 10 miles north, but 100 times whiter. With very few nonwhites, school was not a model of diversity or mutual respect. Here was Jeanette, the only Black girl, who squirmed in her seat during the lesson on slavery, not due to the topic but (I believe) because she felt like a spectacle. There was Frank, from a Vietnamese background, whom cruel (and ignorant) children occasionally called "Chink." I remember Rupert, valedictorian, a terrific athlete, and a wit, but known often as the "Indian kid" (if not by a Middle Eastern epithet). We white children lived blind to our own privilege.
In 1990, I left home for the University of Michigan, a racially-diverse school. Outside of the white cocoon, I began to see both myself and others more clearly. This didn't happen overnight. Classroom discussions with kids of varied race and religion lead to hallway conversations, and then then perhaps to a bar or coffee shop and, sometimes, to lasting friendship. Ideas exchanged in a classroom — about politics, the world, the media, and the roles we play and privilege we bring — turn to thoughts held in the mind, which can sometimes blossom into new values and convictions.
College activities brought similar opportunities. I joined a diverse cadre of students who staffed a crisis line. Our trainings and team building cemented new friendships and taught me new ideas. I still had white friends and dated white women, but I also had friends, and dates, of many races and backgrounds. I took a year away from school to work in community mental health. On return, I became a campus activist. I met students who identified as Chicano and told of the grape boycott and Caesar Chavez. I met nontraditional students — both black and white workers with children — who relied on state assistance and belied the welfare-queen stereotype then used to fuel welfare "reform." I learned my white family had received our own state assistance, just not labeled pejoratively welfare.
I later went on to New York University School of Law. Now yearning for social and racial justice, I joined a research project on the death penalty. There, I met the love of my life and now wife, Sejal Zota. At NYU, Sejal and I met a still cherished diverse group of friends. We now have a first-grader named Kabir Patrick. We enjoy things from both of our upbringings — swimming and soccer, pizza and ice cream, alongside Jain holidays, Bollywood movies, and spicy Indian food.
And I see my death-row clients with both appreciation for struggles they have endured and humble recognition that there but for the grace of God (or luck) go I.
We have our sights set on the University of North Carolina for Kabir's college, a local, affordable, and high-quality option. He now attends a racially diverse grade school, but the school (like many) has an achievement gap between its white children on one side and Latino and Black children on the other. Without continuing affirmative action in higher education, I worry that Kabir will not have the same enriching college experience that I enjoyed.
Learn more about school diversity and other civil liberty issues: Sign up for breaking news alerts, follow us on Twitter, and like us on Facebook.