Back to

News & Commentary
"On Account of Race or Color": A New Front Opens in the Fight Against Wisconsin's Voter ID Law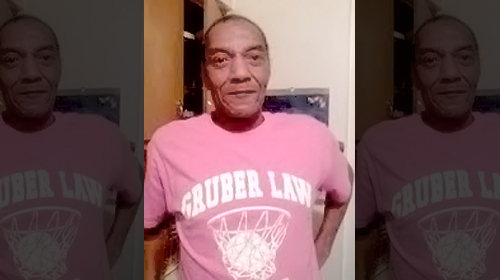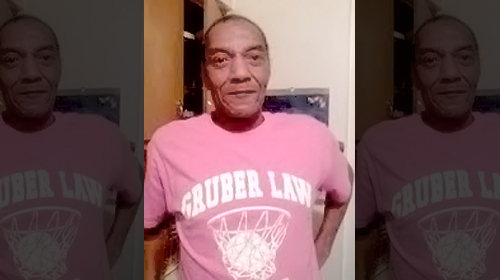 We went back to federal court in Wisconsin today to add charges that the state's voter ID law violates the Voting Rights Act. We're making that charge on behalf of impacted voters like Eddie Lee Holloway, Jr. Before moving to Milwaukee, Eddie was a cook in Decatur, Illinois — his best dish is lasagna, he says proudly. He worked at the airport, Clare's Family Restaurant, and in nursing homes. Years of heavy lifting and hard work left him severely disabled, unemployed, and homeless — in that order. It's been rough, but he seems to stay positive. He's moved back in with his mother and cannot secure the disability benefits and medical attention he so badly needs due to a lack of photo ID.
To add insult to injury, Eddie also can't vote without an ID, according to the most restrictive photo ID law currently in force anywhere in the country. In a world that made any sense, Eddie could go down to the Wisconsin DMV office and get a state ID — after all, he has all his papers. But the DMV employees tell him his birth certificate is no good, because the name on it reads "Eddie Junior Holloway," due to a decades-old goof. And even though his father's name — "Eddie Lee Holloway" — is printed on the certificate and Eddie has a Social Security Card and an expired Illinois photo ID both bearing the name "Eddie L Holloway Jr", they still have their doubts. And now for the bitter punch line: the setting of our story is the United States of America.
Eddie's African-American and living in one of the most segregated cities in this country. Ninety percent of Milwaukee's African-American population lives in the city. Joblessness, poverty and business ownership are all extremely lopsided between African-American and white residents. According to research commissioned by the ACLU, we can now confirm that strict photo ID requirements for voting punish African-American and Latino voters more severely. Relying on this statistical evidence of the denial and dilution of minority votes in Wisconsin, the ACLU has filed claims today under the Voting Rights Act to block the continued enforcement of the photo ID law. The Voting Rights Act prohibits any voting practice or procedure that has a disproportionate negative impact on racial and language minority voters.
After all, Eddie's not alone. Minority voters throughout the city and the state at large are learning what it's like to be disenfranchised by bureaucracy. Elderly African-American women like plaintiff Shirley Brown can't secure an ID because Louisiana has no record of her birth. It would be laughable if the consequences weren't so grave, but in response to her request for a copy of her birth certificate, the vital records office in New Orleans recently sent her a copy of her sister June Rose Brown's birth certificate instead. Well, at least someone will be able to vote in this state. Young Hispanic women like plaintiff Mariannis Ginorio works almost every day in a local Puerto Rican restaurant and is just trying to pay her bills. But because the Puerto Rican birth certificate application requires her to present government-issued photo ID she doesn't have, Mariannis has no way to get a new Puerto Rican birth certificate. And the DMV won't take the one she has because it was issued prior to July 1, 2010. Naturally.
What Eddie LEE Holloway JR. cares about and loves = voting. He has rarely missed a chance to vote since he turned 18. He says his grandmother was "civic-minded," got to him young, and taught him the importance of participation. While living in Illinois, he regularly served as a poll worker — so did his brother. He wants to stay faithful to her message. It's a crime to disfranchise anyone, but this just seems particularly cruel. Fear not, though — help is on the way for Eddie: he just has to pay hundreds of dollars to amend his birth certificate in court. Eddie's going to court alright — and we're proud to be fighting for his right to vote.
Learn more about voter ID laws: Sign up for breaking news alerts, follow us on Twitter, and like us on Facebook.