Back to

News & Commentary
Court Blocks Georgia From Rejecting Ballots Over Handwriting Without Due Process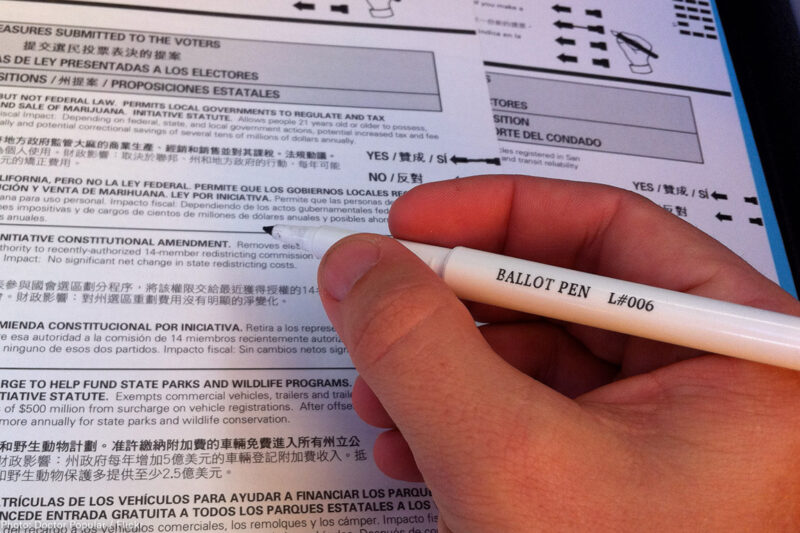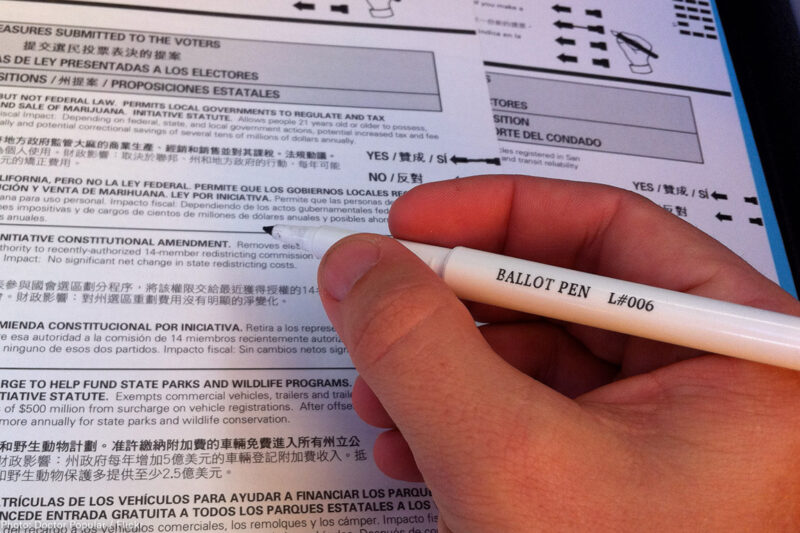 UPDATE (10/24/2018): On Wednesday, Oct. 24, a federal judge issued a temporary restraining order blocking election officials in Georgia from throwing out absentee ballots or applications for a supposed signature mismatch without giving voters an opportunity to contest the determination and confirm their identity.
Early voting in Georgia for the 2018 general election just kicked off on Monday, but already the state has rejected close to 600 absentee ballots or applications for an absentee ballot.
One culprit?
State laws that require election officials to reject all absentee ballots and absentee ballot applications if they believe that signatures within the voter's paperwork do not match each other.
The elections' officials making these determinations do not have any formal education or training to analyze people's handwriting, and are not given any unifying instructions on what should constitute a mismatch. It's left entirely up to them, a layperson. Georgia does not notify voters before their ballots are rejected nor does it provide them an opportunity to contest the determination.
To throw out someone's ballot — without any prior notice or chance to appeal — is a clear due process violation. That's why we, with the ACLU of Georgia, are suing Georgia Secretary of State Brian Kemp and all county registrars on behalf of the Georgia Muslim Voter Project, an organization that will have to divert voter turnout resources into educating the public about the risk of being disenfranchised over handwriting.
With midterms only 19 days away, there is no time to waste. We're asking the court to order Georgia to give impacted voters the opportunity to confirm their identity or otherwise resolve the alleged discrepancy before their ballots are rejected. The court has set a hearing date of Tuesday, Oct. 23.
It's a simple solution and one that the state should be familiar with, given that Georgia already implements these types of due process protections for voters in similar situations. In fact, for absentee voters whose ballots are being challenged because they are allegedly unqualified to vote, the state not only provides notice of the challenge but a hearing on a rushed time frame and an opportunity to appeal the finding before a judge.
To not extend the same due process protection to voters who are being put at risk over their penmanship is senseless, especially given the enormity of reasons that a person's signature can vary. Factors include age, physical and mental condition, disability, medication, stress, accidents, and inherent differences in a person's neuromuscular coordination and stance. Signature variants are more prevalent in people who are elderly, disabled, or who speak English as a second language.
A disproportionate amount of Georgia's rejected ballots are coming from Gwinnett County, the state's second largest, which is reportedly rejecting nearly one in 10 vote-by-mail ballots. Gwinnett is also one of the state's most diverse counties, with African-Americans, Latinos, and Asians making up more than half the population. It's also the only county in Georgia that is federally required to provide election materials in both English and Spanish.
Kemp — who is running for governor while serving as the chief election official for the state — is also the defendant in a different voting rights lawsuit which challenges Georgia's exact-match system. It suspends voters if the information they enter on their registration form doesn't exactly match their state driver's license and Social Security records. As a result, more than 53,000 voter registration applications have been placed in "pending" status. Impacted voters should still be allowed to vote if they bring a qualifying identification to the polls, but it's a position that they should not have been put in the first place.
With midterms just around the corner, and lawsuits filed on multiple fronts, Georgia should get the message: Signatures may vary, but due process and the constitutionally protected right to vote does not.
Every day across the nation, the ACLU is called on to defend all the freedoms guaranteed in the Constitution and the Bill of Rights. There's never been a more important time for to support the ACLU and our effective work to protect civil liberties. If you like what you just read, help us continue to speak freely by donating today.
Learn More About the Issues on This Page