Back to

News & Commentary
The Democracy Restoration Act: Creating A Broader and More Just Base of Voter Participation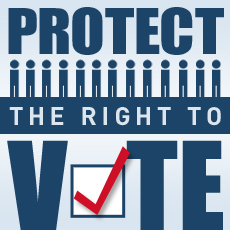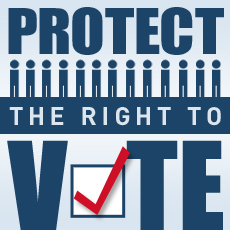 Jessica Chiappone just wants to set an example for her two young sons by helping troubled families like the one she grew up in.
As a young Florida resident, she was convicted of a nonviolent drug offense. But since serving her prison sentence, she has turned her life around. Jessica successfully completed law school and is now a hardworking single mom who hopes to someday become a public defender.
But despite her efforts to make up for her past, Jessica was barred from voting because of her felony conviction. Under Florida law, she is unable to vote, hold public office or sit on a jury – all requirements for admission to the Florida Bar. And the prospects for having her civil rights restored, on which her new career depends, dimmed this year when Florida authorities significantly toughened the state's rules around felon re-enfranchisement, eliminating a streamlined process for non-violent offenders to regain rights, and imposing new waiting periods and hearing procedures.
Florida is not the only state with these tough rules. Virginia, Iowa and Kentucky permanently disfranchise citizens with felony convictions unless the state individually approves the citizen's restoration of rights. And while two states, Maine and Vermont, allow all persons with convictions to vote, even while incarcerated, the majority of state laws fall somewhere in between these two models. Moreover, because each state has its own set of rules, there has been widespread confusion about the proper administration of state laws that has contributed to the disfranchisement of even eligible citizens.
But today there is hope for Jessica and the nearly 4 million other American citizens who have also been released from prison and are living and working in their communities, but are still denied their right to vote in federal elections.
Today, Sen. Ben Cardin (D-Md.) introduced a critical bill that would fix this problem by establishing a uniform standard for voting in federal elections. The Democracy Restoration Act, S. 2017 (DRA) would eliminate the confusion caused by the current patchwork of state laws; streamline election administration; ensure that probationers never lose their right to vote in federal elections; and notify people about their right to vote in federal elections when they are leaving prison, sentenced to probation or convicted of a misdemeanor.
The DRA is also championed by Rep. John Conyers (D-Mich.) in the House of Representatives and supported by a very broad range of organizations in the faith, law enforcement, and civil rights communities.
Until recently, the state trend of easing criminal disfranchisement laws was generally moving forward with bipartisan support. Between 1997 and 2009, 16 Republican governors in 12 states approved policies that relaxed voting prohibitions applicable to people with criminal records.
But in the 2011 legislative season, we saw a variety of voting restrictions introduced in more than 30 states, and 16 states advanced measures that would create more barriers to voting, including a rollback of enfranchisement rights in Florida and Iowa. The DRA is particularly important in the wake of these voter suppression laws, which Attorney General Eric Holder warned are taking us back in time to a darker era in the history of voting rights.
Many felony disfranchisement laws have their roots in the Jim Crow era and were intended to bar minorities from voting. The impact of these laws continues today. Due to criminal disfranchisement laws, 13 percent of African-American men have lost the right to vote — a rate seven times the national average. Latino citizens are also disproportionately disfranchised because they are over-represented in the criminal justice system. In turn, this has impacted the families and communities of those who are disfranchised by reducing their collective political voice.
The DRA would strengthen our democracy by creating a broader and more just base of voter participation. No citizen should be denied their right to vote due to a past criminal conviction. By continuing to deny Americans the right to vote based on a past criminal conviction, the government is endorsing a system that expects these citizens to contribute to the community, but denies them participation in our democracy.
Jessica Chiappone, and millions of others, have earned a second chance and deserve more.
Tell Congress to act now to restore one of our most fundamental rights by supporting the Democracy Restoration Act.
Learn more about voting rights: Sign up for breaking news alerts, follow us on Twitter, and like us on Facebook.