Back to

News & Commentary
With Hurricane Michael Barreling Down on Gulf Coast, Florida Unconstitutionally Refuses to Extend Voter Registration Deadline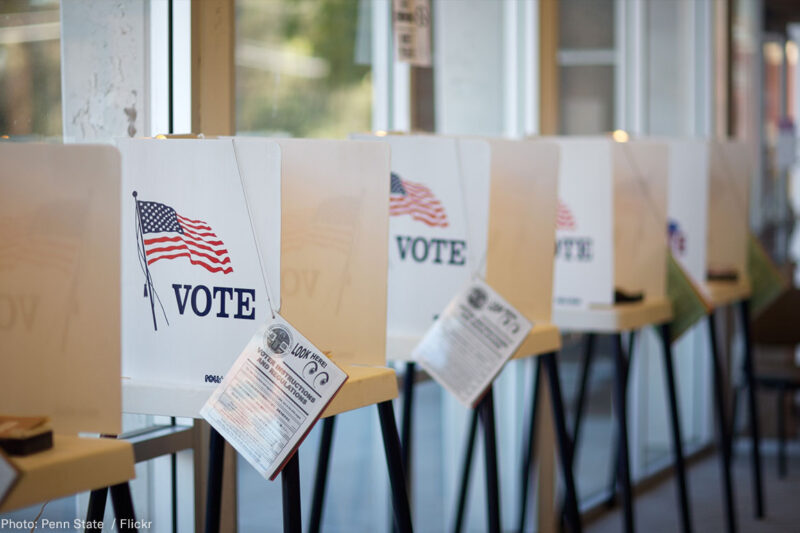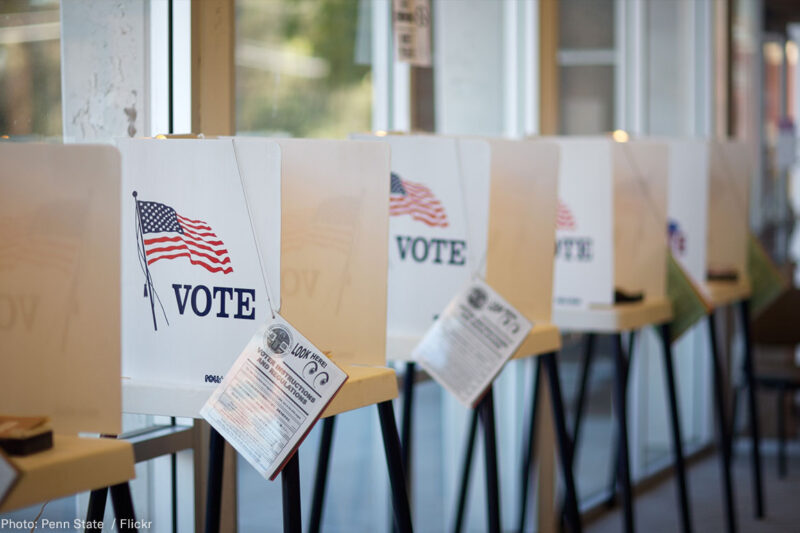 Voters should not have to risk their lives in order to register to vote. Yet, in Florida, that's exactly the position that the state has chosen to put tens of thousands of people in. Despite the state's Oct. 9 deadline to register to vote arriving amidst a looming Category 4 hurricane, Florida has refused to grant an adequate extension for Floridians to register to vote.
Hurricane Michael threatens to lash Florida with a life-threatening storm surge, maximum wind speeds of 145 mph, and flash floods. Prolonged power outages in the Gulf Coast region are all but assured. Gov. Scott has declared a state of emergency in 35 counties, calling Hurricane Michael a "deadly threat" and a "monstrous storm" with a forecast that "keeps getting worse." Evacuation orders are in place for parts of 18 counties, with National Guard search-and-rescue teams being deployed.
By all accounts, including the governor's, this was no time for anyone to stroll into their local elections office to fill out a voter registration form. Under state law, Florida has the option of simply extending the deadline, but the state has refused to do so. As a result, tens of thousands of voters may find themselves unable to register in time and therefore unable to vote in the November election.
Florida's refusal to extend the deadline statewide is not just nonsensical, it violates voters' 14th Amendment rights, which protect against unnecessary burdens on the right to vote. Late last night, we filed a federal lawsuit, along with the ACLU of Florida and Lawyers' Committee for Civil Rights Under Law, seeking a statewide extension of the voter registration deadline.
This is not the first time we've had to do this. October hurricanes are to be expected in Florida. Hurricane Mathew hit in October of 2016 just before the voter registration deadline for the presidential election. Then, like now, the state refused to extend its registration deadline, and the ACLU and others had to sue to have it extended. During the week extension for the 2016 registration deadline, tens of thousands of people filed new voters registrations and thousands of others updated their registration information.
The state should have learned its lesson, but once again, Florida is poised to violate the voting rights of thousands of people for no legitimate reason. Moreover, its proposed plan to fix the issue will only cause more problems. Secretary of State Ken Detzner has authorized supervisors of elections, whose offices are closed today as a result of Hurricane Michael, to accept paper voter registration on the next day the office is reopened, whenever that may be. This solution is clearly inadequate since it only applies in some counties and doesn't inform voters which day the office will be open again to accept registrations.
Compounding the effects of Hurricane Michael, Florida's online voter registration system was only functioning sporadically in the days before the deadline. After glitches before the primary election registration deadline, the ACLU and others repeatedly warned Florida about website issues and predicted that voters would face OVR problems before the general election registration deadline if the state did not address them. Despite the warnings and ongoing reports from Floridians unable to register online, the state did not take precautions to improve the website and now refuses to extend the deadline for registering online.
Gov. Scott, Secretary of State Detzner, and all other Florida leaders should be doing everything in their power to make sure those affected by the storm can still exercise their constitutional right to vote.
Every day across the nation, the ACLU is called on to defend all the freedoms guaranteed in the Constitution and the Bill of Rights. There's never been a more important time to support the ACLU and our effective work to protect civil liberties. If you like what you just read, help us continue to speak freely by donating today.