Today marks the 47th anniversary of the fateful march from Selma to Montgomery, which began with the horrors of Bloody Sunday, and concluded with a rally and speech by Dr. Martin Luther King, Jr., only days after President Lyndon B. Johnson submitted the Voting Rights Act to Congress.
As I prepare to join Rev. Al Sharpton and other civil and human rights leaders on the steps of the Capitol in Montgomery today to commemorate that historic march, I am reminded of both where we've been as a nation and how great the need is, in the words of Dr. King, to keep marching on. The greatest legacy of the civil rights movement — access to the ballot — is in jeopardy across the country.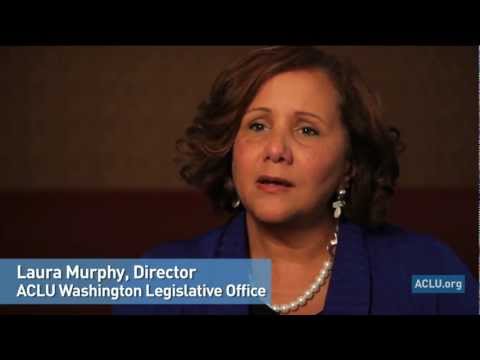 %3Ciframe%20height%3D%22274%22%20frameborder%3D%220%22%20width%3D%22480%22%20src%3D%22http%3A%2F%2Fwww.youtube-nocookie.com%2Fembed%2FuJuIW50_HAc%3Frel%3D0%26autoplay%3D1%26version%3D3%22%20allowfullscreen%3D%22%22%3E%3C%2Fiframe%3E

Privacy statement. This embed will serve content from youtube-nocookie.com.
Please note that by playing this clip You Tube and Google will place a long-term cookie on your computer. Please see You Tube's privacy statement on their website and Google's privacy statement on theirs to learn more. To view the ACLU's privacy statement, click here.
In 2011, regressive measures were introduced in more than 30 states, with 16 states enacting new or expanded barriers to voting. These laws require government-issued photo IDs when voting in person, mandate proof of citizenship when registering to vote, roll back gains in restoring the right to vote for people with criminal convictions and create more burdensome voter registration procedures, and reduce the opportunities for citizens to cast a ballot.
Photo ID laws, which will soon be in effect in 16 states, pose a particularly troubling threat to our democracy. More than 21 million citizens of voting age nationally lack documentation that would satisfy these photo ID laws, and these Americans are disproportionately low-income, racial and ethnic minorities, the elderly, students and disabled voters. As many as 25 percent of African-Americans of voting age lack a government-issued photo ID, compared to only eight percent of their white counterparts. And, nearly one in five Americans over the age of 65 don't have a government-issued photo ID.
These laws represent modern-day poll taxes, because the individuals without these IDs — who are disproportionately racial minorities, the elderly, the disabled, low-income Americans, and students — must pay fees to obtain the IDs. Apart from these direct fees, the supporting documents necessary for a photo ID — the birth and marriage certificates, for instance — all cost money. On top of the monetary cost, it is a heavy burden for many to obtain the IDs: shift-workers, those without childcare, the disabled, people without cars and people living in rural communities will all encounter great difficulty in traveling to a government office, like a DMV, during business hours.
Currently, millions of Americans might be denied the opportunity to exercise their most fundamental right as an American citizen. As we remember Bloody Sunday and honor those who put their life and limb at risk to peacefully protest for access to the ballot, Dr. King's words possess renewed significance. In 1965, he looked out on the thousands of people who ultimately made the march from Selma to Montgomery and reminded them that although the Civil Rights Act of 1964 gave African-Americans "some part of their rightful dignity," he concluded that "without the vote, it was dignity without strength."
I also learned this lesson from my mother, Madeline W. Murphy. When my parents moved to the Cherry Hill neighborhood in Baltimore after World War II, they encountered a segregated community with poorly maintained roads and overcrowded, underfunded public schools. When my mother brought the need for another elementary school in our neighborhood to the City Council, she was rebuffed. Undaunted, she started a voter registration drive that succeeded in bringing 2,500 more of our neighbors onto the rolls. As a result, four more elementary schools followed.
Dr. King, my mother and the other members of their generation understood that voting was not a symbolic gesture, but rather the only opportunity for many to have a political voice. As our country fitfully embraced expanding the franchise, the cumulative effect of their ballots changed not only the composition of our legislatures, but also the content of our laws.
However, our rights and freedoms are only as strong as our conviction to use them and advocate for them. Without our continued vigilance and commitment to protecting the hard-fought gains of previous generations, we will witness the most serious rollback of our fundamental rights since the civil rights era.
We must continue our nation's ongoing battle to protect access to the ballot for everyone, regardless of their race, color, creed, age, income level, or disability. It is through this work that we honor the sacrifices and memories of those who have gone before us, while protecting the rights of our fellow Americans and the generations to come.
Learn more about voting rights: Sign up for breaking news alerts, follow us on Twitter, and like us on Facebook.