Back to

News & Commentary
Standing up for Voting Rights Again: DOJ Objects to Texas' Discriminatory Voter ID Law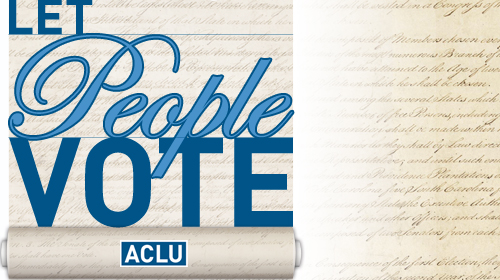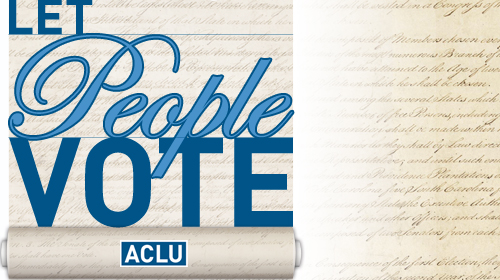 Another victory for voting rights!
The Department of Justice (DOJ) stood up for voting rights again today. In the latest battle in the ongoing war on voting, the DOJ has objected to Texas' proposed voter ID law, stopping the law before it goes into effect. In its objection letter, DOJ rightfully concluded that the State of Texas was not able to prove that the voter ID law would not have a discriminatory effect on voters in the state.
In fact, we do know the law would have a devastating impact on the right to vote in our country's second most populous state. To forecast the impact the law would have on its voters, the state provided DOJ with two different sets of data, one from September 2011 and one from January 2012. Both sets make it clear that with this new law in effect, hundreds of thousands of voters would be pushed out of our most fundamental democratic process.
The September data shows that 603,892 (or 4.7 percent) of the state's nearly 13 million registered voters lack the types of ID required by the proposed law. According to this data, Hispanic voters are nearly 50 percent more likely than white voters to lack the requisite ID.
The January data is even more discouraging, showing that 795,955 (or 6.2 percent) of Texas' registered voters would be disfranchised by the voter ID law. According to the January data, Hispanic voters are more than twice as likely as white voters to lack the requisite ID.
While the state did not explain the difference between the two data sets or offer advice on which was more accurate, it simply doesn't matter. What's abundantly clear is that Texas' proposed voter ID law would disfranchise hundreds of thousands of registered voters without addressing any real problems.
Texas claimed that the law was necessary to ensure election integrity by detecting and deterring voter fraud. But at the outset, DOJ remarked that the state produced no evidence of in-person voter fraud that was not already addressed by existing state and federal laws. The state's justification for the law, then, is illusory at best and pre-textual at worst.
This is the second time in three months that the Department of Justice has stepped in to block unnecessary and discriminatory voting laws. While we have many battles ahead, the momentum is building on our side. Democracy will prevail, and we will eventually win in this war on voting.
Learn more about voter ID laws: Sign up for breaking news alerts, follow us on Twitter, and like us on Facebook.