Back to

News & Commentary
Voter ID Trial Day 9: The Commonwealth's Response to Plaintiffs' Statistician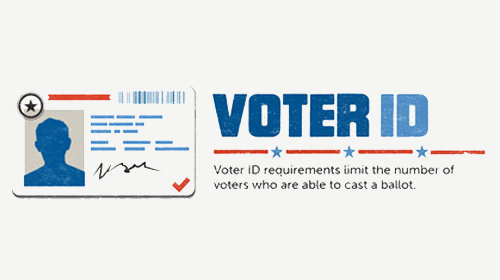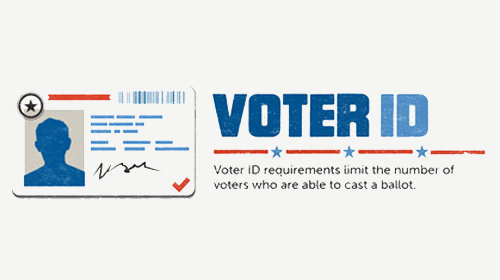 Day 9 of the voter ID trial was occupied mostly with a heated debate about the efforts of plaintiffs' statistical expert (Dr. Siskin, who testified on day 2 of the trial) to quantify the number of Pennsylvania voters who lack adequate photo ID, and whether a more precise count is possible.
Previously, Dr. Siskin had calculated that 511,415 registered voters listed in the official SURE voter database would lack an ID valid for voting under the voter ID law from PennDOT or the Department of State (DOS). Today, the commonwealth offered the testimony of Dr. William Wecker in a weak attempt to demonstrate that Dr. Siskin's analysis was so imprecise as to be unreliable. The theme of Wecker's critique of Dr. Siskin's statistical analysis was that Dr. Siskin could and should have accounted for additional circumstances that might reduce the total number of disenfranchised voters.
On cross examination, plaintiffs' counsel (Mike Rubin, of Arnold & Porter) systematically dismantled each of Wecker's suggested methods of generating a more "reliable" count of voters who lack ID.
One of Wecker's more significant criticisms of Dr. Siskin was that Siskin did not measure and account for voters who lack a state-issued ID but do have a student ID that meets the voter ID requirements. Wecker argued that such a measurement would have significantly reduced Siskin's tally of voters without ID, and he attempted to demonstrate that such a calculation is possible by using geo-coded data to determine the number of voters aged 18-28 who lived within a 1-mile radius of each of Pennsylvania's colleges and universities. Using this method, Wecker concluded that there were 48,046 people who likely had access to a student ID that could be used for voting and should thus have been excluded from Siskin's list.
As Rubin walked Wecker through this calculation, nearly every assumption underlying Wecker's analysis fell apart, revealing that Wecker's calculation dramatically overstated the number of registered voters who could rely on a student ID to vote.
First, Wecker admitted that he had arrived at the conclusion that there were 48,000 voters with student ID by counting every Pennsylvania college or university that was eligible to issue student IDs that could be used to vote, including the schools that had elected not to issue such IDs. Wecker conceded that he had not attempted to determine which schools on his list actually issued valid voter IDs. Although defendants possessed this information and produced it in discovery, they did not provide it to Wecker, and he did not ask them for it.
Next, Rubin demonstrated to the Court that Wecker's method of determining how many registered PA voters attended each school by drawing 1-mile-radius circles around the school bordered on the absurd when applied to non-rural schools. Rubin showed the Court a map illustrating Wecker's "catchment areas" for the Philadelphia schools that issue valid student voting IDs, which covered huge swaths of Philadelphia's Center City and several other neighborhoods. When this map was expanded to include the schools that Wecker had counted that were merely eligible to start issuing such IDs, the catchment areas swept in breathtaking expanses of Philadelphia's densely populated urban centers. Rubin performed the same exercise with a map of Pittsburgh that showed only the schools there that Wecker had counted that were not issuing valid student IDs, which virtually blanketed all of Pittsburgh and accounted for thousands of people whom Wecker incorrectly assumed had access to appropriate student ID.
Despite Wecker's emphatic refrain that Dr. Siskin's analysis was so limited as to be unreliable, Wecker conceded, over and over, that there were inherent limitations on the data available. Wecker stated at various times that it was a "fool's errand" to try to come up with an actual count of voters without ID by comparing the SURE and PennDOT and DOS databases, and that he didn't expect it could be done "perfectly" or that there was a "perfect" method or number available. "It's just as hard for me as it is for [Dr. Siskin]," Wecker conceded, describing his own calculations as a "rough cut" and "not terribly refined." Confronted repeatedly with the astounding shortcomings in his own methodology, Wecker ultimately suggested that his flawed calculations were nonetheless damning because they indicated there could be "some" people on Siskin's list who should be excluded, and protested that he didn't have "time, or a chance, or a need" to figure out whether there was a more reliable statistical method available to Dr. Siskin. Wecker was merely there to point out that there were possible limitations in Siskin's process — a fact Siskin already pointed out himself.
Trial resumes on Tuesday, July 30, at 9:15 a.m. with testimony from Jonathan Marks, Commissioner of the Bureau of Commissions, Elections, and Legislation with the Pennsylvania Department of State.
Learn more about voter suppression and other civil liberties issues: Sign up for breaking news alerts, follow us on Twitter, and like us on Facebook.