Back to

News & Commentary
Battle for Veterans' Disability Benefits: VA Discrimination Against Survivors of Military Sexual Violence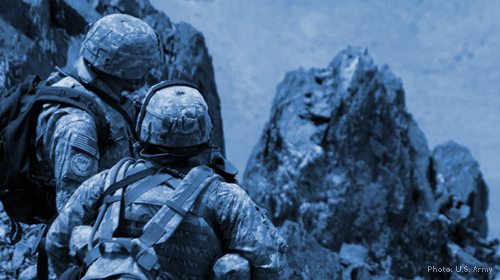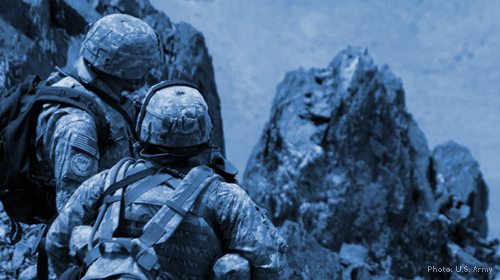 Ruth Moore was raped by her supervisor while serving in the Navy. After she left the service, she fought for 23 years with the Department of Veterans Affairs ("VA") before obtaining disability benefits based on the Post-Traumatic Stress Disorder ("PTSD") she experienced after the sexual assault. She is one of many veterans who faced, and continue to face, a difficult and unfair struggle with the VA to obtain the compensation they deserve.
The ACLU and the Service Women's Action Network, with support from the Yale Law School Veterans Legal Clinic, released a report today documenting discrimination experienced by many of the thousands of veterans who file VA claims every year based on disabilities they sustain due to military sexual violence. Battle for Benefits: VA Discrimination Against Survivors of Military Sexual Violence analyzes new data obtained from the VA by SWAN, the ACLU Women's Rights Project, and the ACLU of Connecticut as a result of Freedom of Information Act litigation we filed three years ago.
The report reveals that veterans whose PTSD is caused by military sexual trauma ("MST") are much more likely to be denied disability compensation than other veterans diagnosed with PTSD.
Key findings include:
VA granted disability benefit claims for PTSD related to MST at a significantly lower rate than claims for PTSD unrelated to MST every year from 2008 to 2012. The grant rate for MST-related PTSD claims has lagged behind the grant rate for other PTSD claims by between 16.5 and 29.6 percentage points every year.
Because female veterans' PTSD claims are more often based on MST-related PTSD than male veterans' PTSD claims, female veterans overall are disparately impacted by the lower grant rates for MST-related PTSD. For every year between 2008 and 2011, a gap of nearly ten percentage points separated the overall grant rate for PTSD claims brought by women and those brought by men.
Among those who file MST-related PTSD claims, male veterans face particularly low grant rates, when compared to female veterans who file MST-related PTSD claims.
Treatment of MST-related PTSD claims varies widely from one VA regional office (VARO) to another. The VAROs that discriminated most egregiously in 2012 include those in St. Paul, MN; Detroit, MI; and St. Louis, MO.
These disturbing findings require immediate action.
We recommend:
reforming VA regulations on disability claims based on PTSD related to in-service assault;
improving training and oversight of VA offices with poor records in granting MST claims; and
enhancing VA transparency and record keeping related to MST-based disability claims.
We must ensure that service members who are sexually assaulted do not endure a second betrayal by the VA.
Learn more about sexual assault in the military and other civil liberty issues: Sign up for breaking news alerts,follow us on Twitter, and like us on Facebook.
Learn More About the Issues on This Page