Back to

News & Commentary
I Want to Be My Child's Primary Caregiver, but My Employer J.P. Morgan Chase Treats That as a Woman's Job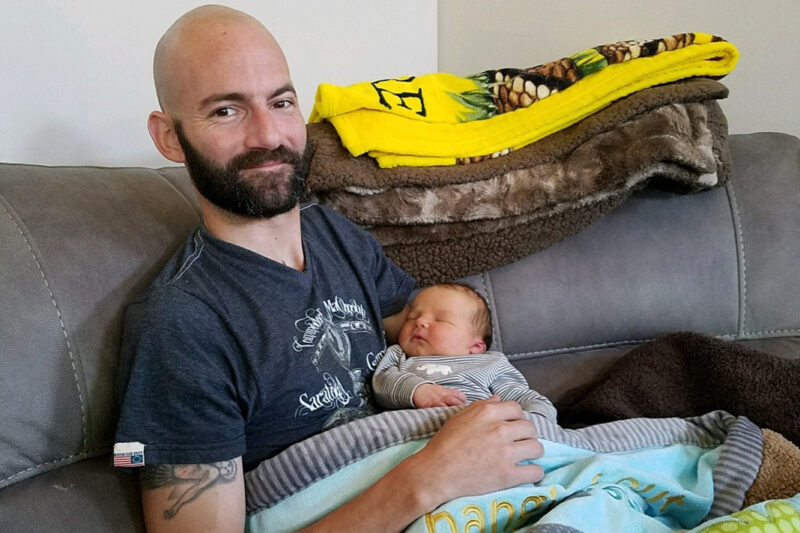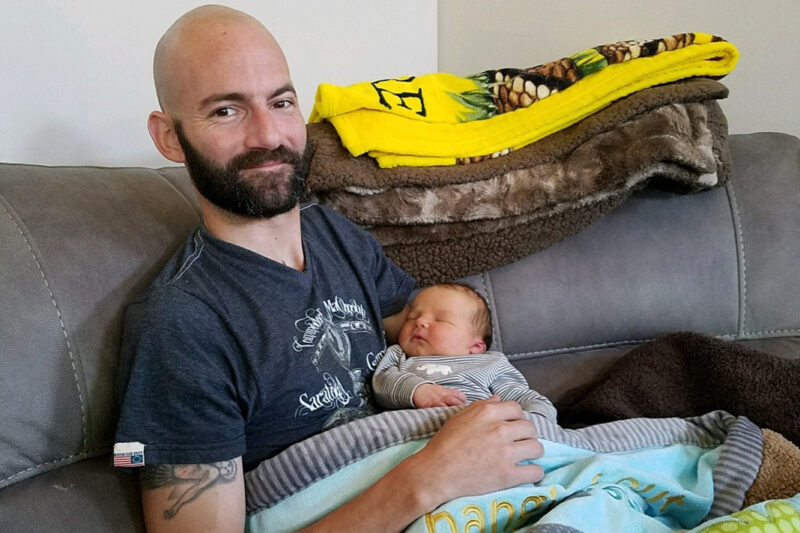 Last week, my wife and I were overjoyed to welcome our second child into this world. Our older son is 2, and our baby son is just nine days old. Being a dad is my crowning achievement in life. I treasure taking our older son to play in the creek near our house, being in the water with him at swim lessons, and putting him to bed at night. I love watching him learn to talk and develop his own language that only my wife and I can understand. And my years in the United States Navy have turned out to be excellent training for the sleep deprivation that comes along with raising two young kids.
I've worked for J.P. Morgan Chase since 2010. As the due date for our second child approached, I reached out to J.P. Morgan's Human Resources Department to request parental leave. J.P. Morgan gives "primary caregivers" 16 weeks of paid parental leave, while "secondary caregivers" get only two weeks. I explained that I wanted to be the primary caregiver for my baby son.
I was shocked by the response: J.P. Morgan said that only mothers are automatically considered to be primary caregivers. The company then said that if I wanted additional paid leave as a father, I would have to show that either my wife had returned to work — which is not possible in our case, as my wife is a special education teacher currently on summer break — or that the child's mother was "medically incapable of providing any care for the child."
In 2017, employers should not dictate the parental roles of their employees along gender lines.
J.P. Morgan's policy effectively forces families to treat mothers as the primary caregiver, except in exceptional circumstances. That's not the right choice for me and my family.
Like many other fathers, I want to have the time to bond with my baby son during his first few months. I want to rest him on my chest for skin-to-skin contact time and to see his first smile. I want to be there beyond the first couple of weeks so that I can continue changing diapers and cooking family dinners.
My idea of how to be a dad has evolved from how my parents' generation approached child rearing. My father provided for his children, but he wasn't around for the everyday moments when I was growing up. My first priority as a dad is to always be around for my kids. I don't want to miss that moment when our son takes his first steps or the baseball games down the road. And my outlook is not unique. In modern America, fathers want to play a significant role in caring for their children. Working families like mine want corporate policies that strike a fair balance between work and family.
J.P. Morgan's parental leave policy is outdated and discriminates against fathers who want a meaningful amount of time off to be at home with their kids — just like mothers who work for the company. The policy also discriminates against both moms and dads by enforcing two related stereotypes: that raising children is women's work and that only men should return to work immediately after their children are born. This doesn't even begin to address how same-sex and adoptive parents fit into the equation. What would a two-dad family do under J.P. Morgan's policy, for example?
Today, with the help of the American Civil Liberties Union and the employment law firm Outten & Golden LLP, I filed a sex discrimination charge with the Equal Employment Opportunity Commission. I'm filing this charge for the benefit of my family and all the other families who have been, or will be, harmed by J.P. Morgan's discriminatory policy. I'm asking the company to make its parental leave policy fair, equitable, and lawful so that all parents, regardless of their sex, can take the time they need to bond with their kids.
In 2017, employers should not dictate the parental roles of their employees along gender lines. It's time to move forward with paid parental leave policies that recognize and support today's working families — as an industry and as a country.
If you would like to get involved in state or local advocacy for paid family leave, let us know. If your employer provides unequal amounts of leave for different types of parents, we want to hear from you—please fill out our survey.
Learn More About the Issues on This Page