Back to

News & Commentary
Title IX Victory: Civil Rights Office Condemns School's Actions in Sexual Assault Case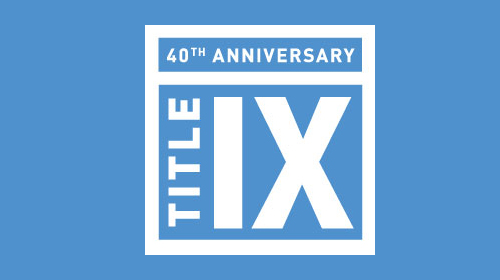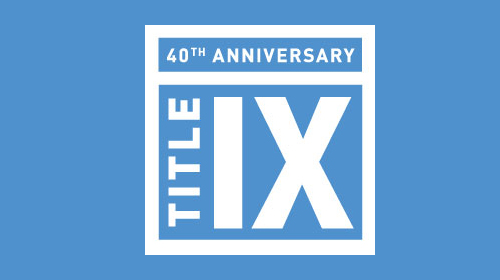 In 2011, the ACLU filed a complaint on behalf of "Faith," who was sexually assaulted at her high school and then sent to a disciplinary program after she reported the assault.
Last week, the Office for Civil Rights ("OCR") of the U.S. Department of Education issued a decision finding that Faith's school violated Title IX, the federal law prohibiting sex discrimination in schools. OCR concluded that the school had discriminated against Faith by relying on the police and failing to independently investigate the assault she reported. OCR also determined that the school had retaliated against Faith by disciplining her after she reported the assault. As a result of Faith's complaint and OCR's decision, the school district will now be obligated to carry out 13 action items designed to ensure that no student goes through what Faith did. These include revising the district's current policies on sexual harassment and violence, training all staff, designating "on call" counselors to assist victims, and creating a committee that includes parents and students to develop further strategies on responding to sexual violence.
Gender-based violence and harassment are behaviors that are committed because of a person's gender or sex. They can be carried out by a boyfriend or girlfriend, a date, other kids, or adults. Under the requirements of Title IX, schools receiving federal funds have a legal obligation to protect students from gender-based violence and harassment – including sexual assault.
Last year, Faith shared her story with us in a blog, Bullying Goes Beyond the Fist, an excerpt of which is below:
After being raped the school charged me with sexual misconduct and sent me to a disciplinary school where I had to not only face him, but the bullying of others because he bragged about it.
After the police got involved, after being interrogated at the child advocacy center and having to go through a grueling inspection of the lower half of my female parts, I came to find out that these things happen more than we think they do. After my parents met with the police department and the school officials, they found out these things happen one or two times every couple of years at the school I attended. It makes me wonder where those students are now and how those cases were handled.
I want you to know, it's okay to have a voice, it's okay to come out and talk about your war in hell, it's okay to say I was a victim – male or female. My family's life will never be the same, but we are growing and we are healing and we are reaching out to others who have been through this. We want to help other survivors, we want to get them to heal and we want them to know it was not their fault. I can't imagine life now without helping those who have been through this. Truly this is the only way I am going to get through this myself.
Fortunately, after the OCR's decision, Faith is looking forward with optimism saying,
"I am so excited and overwhelmed by OCR's decision on my Title IX complaint. It's great to know that because I spoke out, the school district will completely change the way it responds to sexual abuse, including training all of the people who work there about sexual violence and harassment. I can't erase what happened in the past but what's important now is making sure that other students don't get hurt in the same way in the future. I got back my rights after they were taken away from me."
Find out more about schools' obligations under Title IX and students' rights here.
Learn More About the Issues on This Page