Back to

News & Commentary
In a Town Near You, People Are Being Evicted From Their Homes Because They Called the Police for Help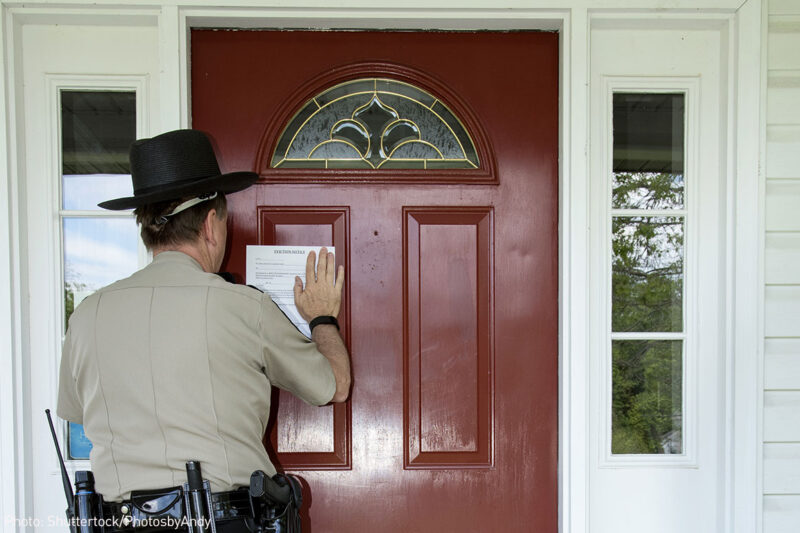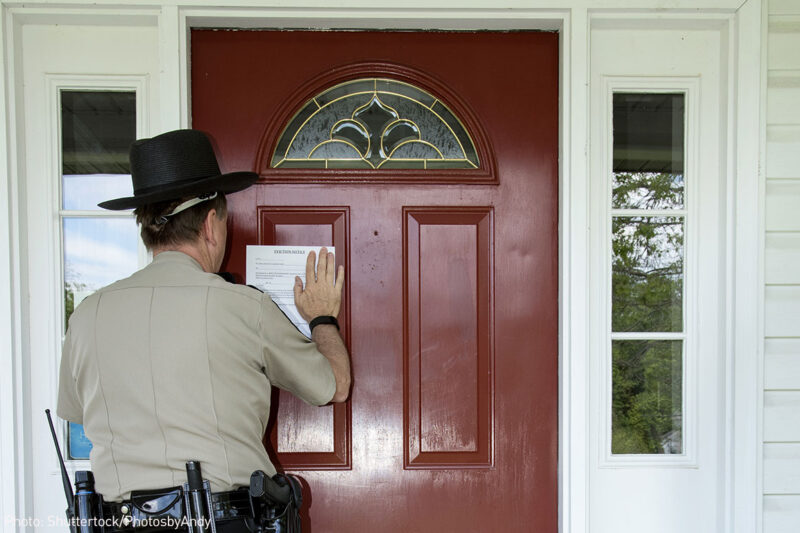 In cities and towns across the country, little-known local laws penalize calls to the police and can get people kicked out of their homes. These laws create a perverted point system where every 911 call or report of criminal activity at a rental property counts as a strike against renters and their landlords. And it doesn't matter whether people called the police for help or that they were the victim of the crime.
These laws go by different names: nuisance ordinances, crime-free ordinances, disorderly behavior ordinances. But they all do one thing: They tell landlords that unless they punish tenants for calling 911 or when a crime occurs in their homes, they will face steep fines, loss of rental permits, or property closure. Not surprisingly, landlords typically "abate" the "nuisance" by evicting the tenant and everyone in the home without any consideration of the circumstances that led to the call.
Here are a few examples:
The enforcement of these laws against domestic violence survivors, crime victims, people living with disabilities, and people of color violates our sense of basic fairness and decency; it's also incredibly harmful, unproductive, and often unlawful.
That's why over 29 United States Senators today sent a letter to Julian Castro, secretary of the Department of Housing and Urban Development, urging his department to issue written guidance to cities and landlords about these ordinances in order to ensure that everyone has access to emergency services without fear of retaliation.
The senators noted that these local laws have a disproportionate impact on victims of domestic violence by exacerbating housing insecurities that are unique to survivors — because securing and maintaining adequate housing is often challenging — and further increasing victims' likelihood of becoming homeless. Additionally, while some nuisance ordinances are supposed to address crime in a community, they often undermine public safety by deterring crime victims and their neighbors from calling the police, emboldening the perpetrators.
The senators' letter to HUD also asserted that such ordinances may violate federal laws, and it encouraged the department to issue guidance to municipalities. Such guidance should explain the federal protections — the Fair Housing Act, the Americans with Disabilities Act, and the Violence Against Women Act — that apply when these ordinances are enforced against domestic violence survivors, people with disabilities, and communities of color.
No one should have to choose between being safe or being homeless. Yet that's exactly what nuisance, crime-free, or disorderly behavior laws do when they penalize tenants who make 911 calls or are crime victims. HUD has already taken some important steps to address the discriminatory effects of these ordinances.
We're glad that members of the U.S. Senate are urging them to keep up the good work — and to do more.
Learn More About the Issues on This Page