Statement of John F. Shaw
ACLU "No-Fly" Lawsuit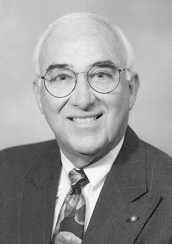 The Reverend John F. Shaw, PhD
Age: 74
Nationality: U.S. Citizen
Occupation: Retired Presbyterian Minister
I am joining the ACLU lawsuit today against the government's No-Fly list because I have been repeatedly interrogated, delayed, and have experienced ""enhanced"" screening procedures and detention whenever I have traveled by plane since 2002 under the name of John F. Shaw. As a law-abiding citizen who is a retired member of the clergy, I was shocked to discover that I have been placed on the No-Fly list. I have also tried without success to have my name removed from the list.
I first discovered that I was on the No-Fly list in mid-2002 when my wife and I were flying from Seattle to Medford, Oregon. When we attempted to obtain our boarding passes at curbside, the agent was unable to process our tickets. He took our tickets with him, returned and asked us to accompany him to the ticket counter. At the counter, another agent asked for my identification and ticket and took them to a back room. When the agent returned, he was scowling, typed some information into the computer and generated the boarding passes and luggage tags. When I inquired about the problem, the agent did not respond. When I asked again, he told me that my name was on the FBI list. He told me this information in front of other waiting passengers. I immediately became alarmed to be told I was on a FBI list, even though I did not have a criminal record and had never done anything that would make me a suspect.
In February 2004 my wife and I had planned a vacation to South Africa. When we attempted to board the plane, we again had difficulty obtaining our boarding passes. The first agent could not process our tickets for boarding passes. I asked a second agent to help us, who was able to prepare the boarding passes, but they were stamped for special screening. We were required to go through special screening: our bodies were patted down, we had to remove our shoes and our baggage was hand-searched. We were finally able to board the flight with 10 minutes to spare before take-off.
When I returned from my trip, I called the FBI office in Seattle to complain. The FBI officer on duty informed me that the FBI did not maintain the list, but rather the Transportation Security Administration (TSA). When I asked the FBI agent for her name, she would not provide it. However, she did advise me to call the TSA and my congressional representative.
Last month I called the TSA's Ombudsman's office seeking information on how I could get my name removed from the list. The TSA agent explained that the list is computer-generated and linked to another database known as CAPPS. I was provided a copy of the Passenger Identity Verification Form that I filled out and returned to TSA with certified copies of three pieces of identification. I have yet to receive a response from the TSA. I have also contacted my member of Congress, Representative Jennifer Dunn, regarding these difficulties with the list.
Not surprising to me, my son, John F. Shaw, Jr., has also encountered similar experiences when attempting to travel by plane on at least five occasions. I am asking that the government resolve this matter and remove my name as well as my son's name from the No-Fly list.