At Liberty Podcast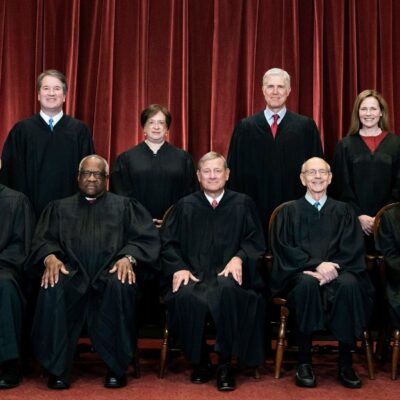 At Liberty Podcast
Black Women Take the Supreme Court
February 17, 2022
All episodes
Just weeks ago, Justice Steven Breyer announced his retirement from the Supreme Court, opening the door for President Biden to nominate a new judge to the bench. Keeping his campaign promise, Biden confirmed that he will be nominating a Black woman to replace Breyer, a historic move for a field that has not always welcomed Black women with open arms.
Joining us to discuss the impact of this future nomination is Ria Tabacco Mar, Director of the ACLU's Women's Rights Project and one of At Liberty's most frequent guests. Ria leads the project that was founded and led by Justice Ruth Bader Ginsburg.
It should be noted before we begin this conversation that as a matter of policy, the ACLU does not endorse or oppose particular candidates for the Supreme Court, except in extraordinary circumstances.
Elizabeth Watson
Former Staff Attorney, Reproductive Freedom Project, ACLU
Elizabeth Watson is a former staff attorney with the ACLU's Reproductive Freedom Project.
Elizabeth Watson
Ria Tabacco Mar
Director, Women's Rights Project
Ria Tabacco Mar (@RiaTabaccoMar) is the Director of the ACLU's Women's Rights Project, where she oversees the ACLU's women's rights litigation. Previously, she was a senior staff attorney with the ACLU's Lesbian Gay Bisexual Transgender & HIV Project, where she fought gender stereotypes, sex segregation, and attempts to use religion to discriminate in schools, at…
Ria Tabacco Mar
---
This episode, Black Women Take the Supreme Court, covers the following issues we work on –