At Liberty Podcast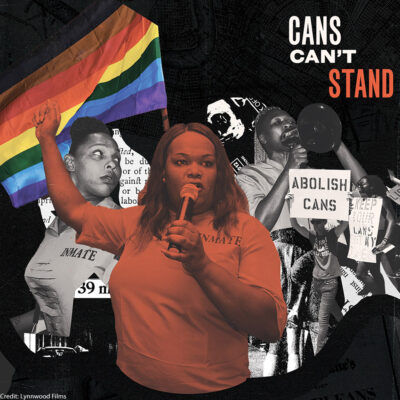 At Liberty Podcast
This Law Criminalizes Black Trans Women
March 30, 2023
All episodes
This Friday, we celebrate International Transgender Day of Visibility, an opportunity to celebrate the many contributions trans people have made to society as well as raise awareness for the work that needs to be done to achieve gender equality for all.
We are currently witnessing a wave of anti-trans legislation across the country, but the criminalization of trans people is nothing new. For over 20 years, Louisiana's Crime Against Nature by Solicitation law (or CANS for short) made offering certain sexual acts for money a felony, with penalties including up to 5 years in prison, hard labor, and mandatory registration on the sex offender database. These harsh penalties never applied to the state's other anti-sex work laws, and were specifically designed to target queer people, especially Black trans women. Louisiana strengthened CANS in 1992 and by 2011, 40 percent of people on the New Orleans sex offender registry were convicted under CANS. Of that, 75 percent were women, and 79 percent were Black.
Our guests today have been fighting to make New Orleans a safer place for transgender and gender non-conforming people in the face of this pernicious law that targets and criminalizes them. In addition to building spaces for Black trans women to rest, learn, live and thrive, Wendi Cooper and Milan Nicole Sherry have dedicated their lives to repealing the law that once threatened their own lives.
A recent documentary, "CANS Can't Stand," highlights Wendi, Milan, and others' fight against CANS and efforts to build community for trans women in New Orleans and beyond. We are so excited to speak with them all about their tenacious activism and the experience of releasing "CANS Can't Stand" at a time of such backlash against LGBTQ rights and representation.
Kendall Ciesemier
Host of At Liberty and Senior Executive Producer of Multimedia, American Civil Liberties Union
she/her/hers
Kendall Ciesemier (@kendallciese) is the Host of At Liberty and the Senior Executive Producer of Multimedia at the ACLU. Previously, Kendall worked as a producer and reporter for The New York Times' Opinion section and Mic, a digital media company. Most notably at Mic, Kendall's interview with Alice Marie Johnson, a woman serving a life…
Kendall Ciesemier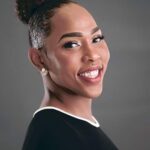 Milan Nicole Sherry
Founder and Director of Community Support and Outreach, House of Tulip
she/her/hers
Milan Nicole Sherry is a Black and Indigenous transgender woman, organizer, wife, and mother from New Orleans. In 2009, become a youth organizer and was a founding member of BreakOUT! In direct response to killings of Black transgender women, Milan created #BlackTransLivesMatter, a campaign that became a national movement. She additionally organized the first New…
Milan Nicole Sherry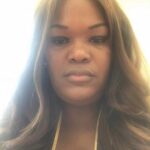 Wendi Cooper
Executive Director, TRANScending Women
she/her/hers
Wendi Cooper is a transgender woman of color who is a native of New Orleans, Louisiana. She earned her Bachelor of Science degree in 2011 and her Master of Arts in Criminal Justice in 2015, both from Southern University at New Orleans. She is the founder of the CANScantSTAND campaign, which seeks to liberate individuals…
Wendi Cooper
This Episode Covers the Following Issues