At Liberty Podcast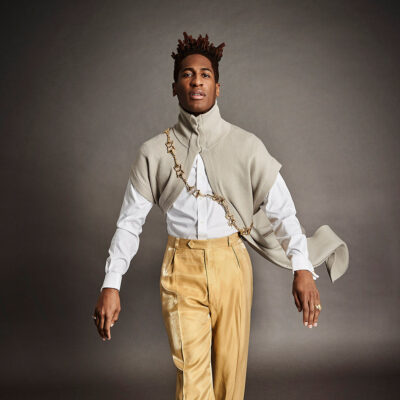 At Liberty Podcast
Jon Batiste on Social Music, Family, and Freedom
March 10, 2022
All episodes
Today we're speaking with music legend Jon Batiste. He's an Oscar-winning composer, pianist, bandleader and singer who is going into the 2022 Grammy Awards with 11 nominations – the most of any artist this year.
You may have seen him on "The Late Show With Stephen Colbert" where he's been the music director and bandleader since 2015. You may have heard him on the soundtrack of the Pixar-animated film "Soul" where he performed and composed the jazz portion of the score. Or you may have experienced his live performances in the streets of New York City with his band Stay Human during the pandemic lockdown, the protests of 2020, or during one of his "love riots" – a spontaneous show in the streets where the musicians stand among the crowd and exchange in the energy of the music and the moment.
We'll talk to him about his New Orleans roots, his most recent album "We Are," and his commitment to creating music that celebrates his culture and aims to unite us all.
Elizabeth Watson
Former Staff Attorney, Reproductive Freedom Project, ACLU
Elizabeth Watson is a former staff attorney with the ACLU's Reproductive Freedom Project.
Elizabeth Watson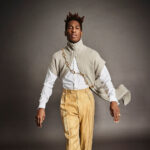 Jon Batiste
Musician, Composer and Bandleader
(he/him)
One of the most prolific and versatile musicians of any generation, Jon Batiste has spent his career bringing music back to where it started — with the people. Jon was born in New Orleans into the legendary Batiste family, and later studied at the world-renowned Juilliard School in New York City. There, he established the…
Jon Batiste
This Episode Covers the Following Issues