At Liberty Podcast
At Liberty Podcast
Kids Sued Montana Over Climate Change—Here's How They Won
September 28, 2023
All episodes
Last month, a district court judge in Montana ruled in favor of 16 youth plaintiffs in a landmark climate lawsuit. In Held v. Montana, young Montanans ranging from ages 5 to 22 sued the state, arguing that lawmakers have consciously prioritized the development of fossil fuels over the well-being of Montana's residents and the protection of natural resources.
This case marks the first time that a U.S. court has declared a government's constitutional duty to protect people from climate change. Not only does this case model how young people can engage with the legal system, it also sets precedent for similar lawsuits, proving state constitutions as a viable pathway to scoring seemingly unlikely civil rights victories.
Joining us today is Mat dos Santos, an attorney for Our Children's Trust, the legal nonprofit group that brought the case on behalf of the youth, and Claire Vlases, one of the plaintiffs. They'll explain what it took to get this case off the ground and what implications it could have for the future.
Kendall Ciesemier
Host of At Liberty and Senior Executive Producer of Multimedia, American Civil Liberties Union
she/her/hers
Kendall Ciesemier (@kendallciese) is the Host of At Liberty and the Senior Executive Producer of Multimedia at the ACLU. Previously, Kendall worked as a producer and reporter for The New York Times' Opinion section and Mic, a digital media company. Most notably at Mic, Kendall's interview with Alice Marie Johnson, a woman serving a life…
Kendall Ciesemier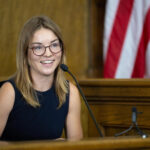 Claire Vlases
Youth Plaintiff, Held v. Montana
she/her
Since middle school, Claire has been taking action to address the climate crisis. She started a Solar Club and raised enough money to install solar panels on the roof of her school. However, due to a cap on solar power in the state's law, Claire's school was not able to run solely on renewable energy.…
Claire Vlases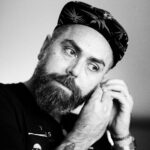 Mat dos Santos
General Counsel and Managing Attorney, Our Children's Trust
Mat dos Santos is the General Counsel and Managing Attorney at Our Children's Trust. Mat currently oversees the legal program at Our Children's Trust, which brings climate litigation on behalf of youth in federal and state courts in the United States and tribunals across the globe. Prior to joining Our Children's Trust, Mat served as…
Mat dos Santos
Listen to this episode on
Apple Podcasts
Spotify
This Episode Covers the Following Issues