At Liberty Podcast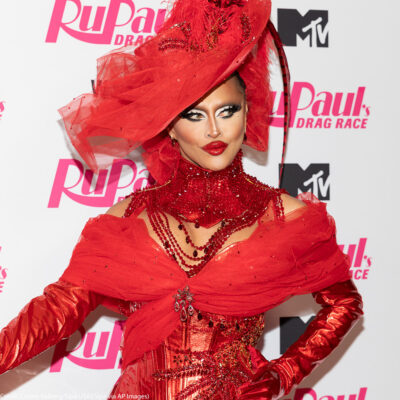 At Liberty Podcast
Sasha Colby Is Winning in More Ways Than One
May 25, 2023
All episodes
Today, we are celebrating the ending of Asian American and Pacific Islander Heritage Month with a conversation with legendary drag performer Sasha Colby. For the last 20 years, Colby has been one of the most celebrated names in drag and last month, she added another accolade to the list: winner of RuPaul's Drag Race. Colby's win is historic, marking the first time a first trans woman of color and a Native Hawaiian contestant has won the competition.
Colby's victory comes at a fraught time for the communities she proudly represents. Towards the end of 2022, lawmakers in six states proposed bills to ban drag in public or in the presence of minors. On April 1st, Tennessee became the first state in the country to ban drag performances anywhere in the presence of someone under 18 years old, which thankfully was temporarily blocked by a judge. So far in 2023, politicians across the country have introduced nearly 500 anti-LGBTQ bills overwhelmingly targeting trans people and trans youth specifically. All of these efforts rely on antiquated anti-LGBTQ ideas and tropes that are dangerous. Now more than ever, representation of trans people living and thriving is important, and Sasha has dedicated herself and her craft to this for nearly two decades.
Sasha Colby joins us today to talk about what it means to be the first Native Hawaiian winner of Drag Race, her storied career, and what drag means in America right now.
Kendall Ciesemier
Host of At Liberty and Senior Executive Producer of Multimedia, American Civil Liberties Union
she/her/hers
Kendall Ciesemier (@kendallciese) is the Host of At Liberty and the Senior Executive Producer of Multimedia at the ACLU. Previously, Kendall worked as a producer and reporter for The New York Times' Opinion section and Mic, a digital media company. Most notably at Mic, Kendall's interview with Alice Marie Johnson, a woman serving a life…
Kendall Ciesemier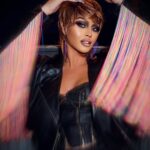 Sasha Colby
Drag Performer
she/her/hers
Sasha is s a proud trans-Hawaiian woman and a staple in the American drag industry. She's been hailed "a legend" by castmates of "RuPaul's Drag Race" past and present and won the prestigious title of Miss Continental 2012. She has been an influential figure of personal empowerment for the drag and trans community for over…
Sasha Colby
This Episode Covers the Following Issues