At Liberty Podcast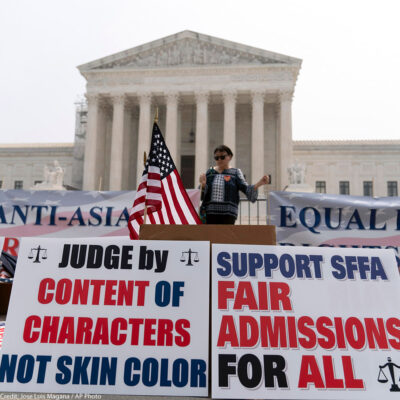 At Liberty Podcast
Special Edition: The Supreme Court Overturns Affirmative Action
June 29, 2023
All episodes
On Thursday, June 29, in the cases of Students for Fair Admissions. v. President and Fellows of Harvard College and Students for Fair Admissions v. University of North Carolina, the Supreme Court — in a 6 to 3 decision — overturned affirmative action in higher education, restricting universities' ability to fully address systemic racial inequalities that persist in higher education.
Affirmative action in higher education has been in place since the 1960s. This decision is the latest in the Supreme Court's move to break with decades of precedent and undo long-held civil rights.
Joining us to unpack the decision is ReNika Moore, director of the ACLU's Racial Justice Program.
Kendall Ciesemier
Host of At Liberty and Senior Executive Producer of Multimedia, American Civil Liberties Union
she/her/hers
Kendall Ciesemier (@kendallciese) is the Host of At Liberty and the Senior Executive Producer of Multimedia at the ACLU. Previously, Kendall worked as a producer and reporter for The New York Times' Opinion section and Mic, a digital media company. Most notably at Mic, Kendall's interview with Alice Marie Johnson, a woman serving a life…
Kendall Ciesemier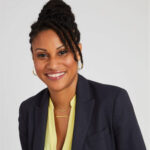 ReNika Moore
Director, ACLU's Racial Justice Program
ReNika Moore is the Director of the ACLU's Racial Justice Program (RJP). She leads a dedicated team that uses litigation, advocacy, grassroots mobilization, and public education to dismantle barriers to equality for people of color. RJP takes on issues in a range of areas including education, housing, the economy, and the criminal justice system. Prior…
ReNika Moore
---
This episode, Special Edition: The Supreme Court Overturns Affirmative Action, covers the following issues we work on –