At Liberty Podcast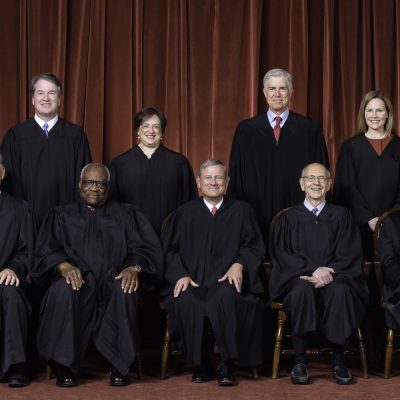 At Liberty Podcast
Trump's Supreme Court Appointees Frustrate Ultra Conservatives...Mostly
July 2, 2021
All episodes
The end of the Supreme Court's term is always a momentous time of year for our guest and At Liberty regular David Cole. David is the ACLU's legal director and our resident Supreme Court expert.
In this episode, he'll help us answer how the court's new conservative supermajority has impacted its decisions on the term's civil rights and civil liberties cases.
We'll also take a peek at the upcoming term, which is set to be a nail-biter. The court could decide on the fates of reproductive rights, affirmative action, and gun rights.
Molly Kaplan
Former Host of At Liberty, American Civil Liberties Union
Molly Kaplan is an Emmy-winning director who since 2012, has directed, executive produced, filmed, and edited hundreds of videos. Her work – in collaboration with some of the most talented filmmakers and animators in the country – has been screened at the Sundance Film Festival, DOC NYC, Alamo Drafthouse, Museum of the Moving Image and…
Molly Kaplan
David Cole
ACLU Legal Director
In his role as national legal director, David Cole directs a program that includes approximately 1,400 state and federal lawsuits on a broad range of civil liberties issues. He manages 100 ACLU staff attorneys in New York headquarters, oversees the organization's U.S. Supreme Court docket, and provides leadership to more than 200 staff attorneys who…
David Cole
---