ACLU and PUBPAT Ask Supreme Court to Rule that Patents on Breast Cancer Genes are Invalid
December 7, 2011 5:58 pm
---
---
Lawsuit Filed on Behalf of Medical Associations, Geneticists, Patients and Breast Cancer and Women's Health Groups
FOR IMMEDIATE RELEASE
CONTACT: (212) 549-2666; media@aclu.org
WASHINGTON – The American Civil Liberties Union and the Public Patent Foundation today asked the U.S. Supreme Court to invalidate patents for genes associated with hereditary breast and ovarian cancer that allow a Utah company to control access to crucial genetic tests that could lead to life-saving treatment.
In July, a divided federal appeals court ruled that companies can obtain patents on the genes but invalidated patents on methods of comparing gene sequences. A federal district court previously had invalidated all of the challenged patents.
The lawsuit against Myriad Genetics and the University of Utah Research Foundation, which hold the patents on the genes, charges that the challenged patents are illegal and restrict both scientific research and patients' access to medical care and that patents on human genes violate the First Amendment and patent law because genes are "products of nature."
"We are asking the Court to rule that patent law cannot impede the rights of scientists and doctors to conduct their research and exchange ideas freely," said Chris Hansen, staff attorney with the ACLU Speech, Privacy and Technology Project. "Something as natural as human DNA cannot be owned by a particular company."
The patents granted to Myriad give the company the exclusive right to perform diagnostic tests on the BRCA1 and BRCA2 genes and thus to control the diagnostic care provided to hereditary breast and ovarian cancer patients and people at high risk for these diseases. Myriad's monopoly on the BRCA genes allows it to set the terms and cost of testing and makes it impossible for women to access alternate tests or get a comprehensive second opinion about their results. It also allows Myriad to prevent researchers from even looking at the genes without first getting permission from Myriad.
"Nobody 'invents' genes, so no one should be able to claim ownership of them," said Daniel B. Ravicher, executive director of PUBPAT and co-counsel in the lawsuit. "We are not talking about a new drug or a new tool to fight cancer. We are talking about a genetic marker that occurs naturally in the human body. That cannot, and should not, be patented."
The restrictions on examining the BRCA genes can have devastating results. Kathleen Maxian of Buffalo, N.Y. is suffering from late-stage ovarian cancer that she believes could have been prevented. Her sister, who is a breast cancer survivor, obtained a test from Myriad that did not look for all known genetic mutations associated with cancer and was told she was negative for mutations. Years later her sister learned that she did, in fact, have a BRCA genetic mutation — information that Maxian could have relied on to seek preventive surgery. Numerous labs across the country have stated that they are capable of providing this comprehensive screening and would do so were it not for the patents.
"These two genes are connected to cancers that kill women every day," said Sandra Park, staff attorney with the ACLU Women's Rights Project. "Granting a monopoly on them undermines the quality of medical care and research that breast and ovarian cancer patients need and deserve."
Lisbeth Ceriani, a breast cancer survivor and plaintiff in the case, was faced with having to pay for Myriad's $4,000 test to determine if she carried a genetic mutation associated with hereditary ovarian cancer because Myriad had refused to enter into a contract with her insurance company. She was forced to wait 18 months before she was able to obtain the test through a grant, at which point she learned she did indeed carry the mutation.
"Nobody should have to choose between having to empty their bank accounts or taking a gamble with their life," said Ceriani. "It's absurd to think that a company has the right to own a piece of my body."
The lawsuit was brought by researchers, genetic counselors, patients, breast cancer and women's health groups, and medical professional associations representing 150,000 geneticists, pathologists and laboratory professionals. Attorneys on the case include Hansen, Park, Aden Fine, Lenora Lapidus and Steven R. Shapiro of the ACLU; and Ravicher and Sabrina Hassan of PUBPAT.
For more information on this case, please visit www.aclu.org/brca
The petition can be viewed here: www.aclu.org/free-speech-womens-rights/association-molecular-pathology-v-myriad-genetics-inc-petition-writ
Stay Informed
Every month, you'll receive regular roundups of the most important civil rights and civil liberties developments. Remember: a well-informed citizenry is the best defense against tyranny.
By completing this form, I agree to receive occasional emails per the terms of the ACLU's privacy policy.
The Latest in Privacy & Technology
ACLU's Vision
The American Civil Liberties Union is a nonprofit organization whose mission is to defend and preserve the individual rights and liberties guaranteed to every person in this country by the Constitution and laws of the United States of America.
Learn More About Privacy & Technology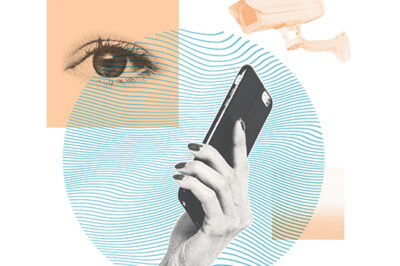 The ACLU works to expand the right to privacy, increase the control individuals have over their personal information, and ensure civil liberties are enhanced rather than compromised by technological innovation.