ACLU Challenges Michigan Cyber-Censorship Law, Citing Commerce Clause and Free Speech Rights
June 23, 1999 12:00 am
---
---
FOR IMMEDIATE RELEASE
DETROIT–In a complaint filed today in federal district court, the American Civil Liberties Union of Michigan said that a state law criminalizing online communications deemed "harmful to minors" violates free speech rights and the Commerce Clause of the United States Constitution.
The law, signed by Gov. John Engler on June 2 and due to take effect August 1, makes it a crime to disseminate or display "sexually explicit matter" to minors. Violations are punishable by up to two years in jail, a fine of up to $10,000, or both.
In its complaint, the ACLU said the very nature of cyberspace makes the law impossible to comply with, because "virtually every communication on the Internet entails a 'substantial risk' that a minor may receive it."
Using a legal argument that halted enforcement of nearly identical laws in New York and New Mexico, the ACLU's complaint says that the Michigan statute affects Internet speakers nationwide and even worldwide, and as a result violates the Commerce Clause, which bars states from regulating activity outside its borders.
"Like the nation's railways and highways, the Internet is by nature an instrument of interstate commerce that should not be burdened by inconsistent state laws," said ACLU cooperating attorney Andrew Nickelhoff. "Michigan's law violates the Commerce Clause because it would require a New Yorker who posts a Web page or a message to abide by Michigan standards, even if no one from Michigan ever sees the page or reads the post."
As the ACLU's complaint noted, the speech at issue in this case does not include obscenity, child pornography, the luring of minors into inappropriate activity, or harassment. Such communications are already illegal under current Michigan law.
"The law would reduce the level of discourse on the Internet to that which is appropriate to a seven year-old," said Michael J. Steinberg, Legal Director of the ACLU of Michigan.
"Parents can take steps to prevent their children from accessing inappropriate material on the Internet without the government depriving adults and older minors of constitutionally protected speech."
The 10 Internet firms named in the suit all expressed concern that the law would prohibit them-at risk of jail or fines-from communicating valuable information on a wide range of topics, including art, literature, sex education, safe sex, gay and lesbian issues, and free speech.
"This law would have serious implications for our company," said Mary Remmers, spokeswoman for Cyberspace Communications, Inc. of Ann Arbor. "We are trying to provide an open forum for communication and discussion and we would be placed in the untenable position of acting as a censor or shutting down."
Dr. Marty Klein, a Licensed Marriage and Family Therapist with a Ph.D. in human sexuality, runs a free Web site called SexEd.org that features a question-and-answer forum on topics such as masturbation and female orgasm. Klein, who lives in California, fears that Michigan's law may prevent him from educating the public about the value of healthy sexual expression and practices.
Similarly, the AIDS Partnership of Michigan's Web site contains sexually explicit material which some communities may consider to be "harmful to minors."
Another group, Web Del Sol, exists only in cyberspace, yet it, too, would be subject to Michigan's law. Founded as a literature and arts forum for Internet users, Web Del Sol is run on a volunteer basis and does not operate out of any one facility.
In its complaint, the ACLU said the law could not accomplish its aim of shielding minors from inappropriate content, because at least 40 percent of Internet content originates outside the United States.
"Governor Engler is attempting to muffle a uniquely democratic mode of communication," said Kary Moss, Executive Director of the ACLU of Michigan. "This new law must be declared unconstitutional so that all online users can engage in uninhibited, open and robust freedom of expression on the Internet."
The ACLU said in its complaint that there are many alternative ways to assist parents in keeping inappropriate material from Michigan's minors — such as user-based blocking software and online browser features that allow parents to block access to chat rooms, Web sites and other areas of the Internet.
While user-based blocking programs are not perfect, the ACLU said, they are far less restrictive alternatives than imposing a criminal penalty for constitutionally protected speech.
In the last four years, at least 25 states have considered or passed Internet censorship laws. But however popular the laws may seem, they do not hold up well to constitutional scrutiny. In addition to halting enforcement of such laws in New Mexico and New York, last October the ACLU filed a challenge to a federal "harmful to minors" law known as the Child Online Protection Act. In February 1999, a federal court held that the censorship law was unconstitutional and blocked enforcement pending a full trial.
The 10 plaintiffs in the case are: Cyberspace Communications, Inc.; Arbornet; Marty Klein; AIDS Partnership of Michigan; Art on the Net; Mark Amerika of ALT-X; Web Del Sol; Glad Day Bookshop, Inc.; Litline and American Civil Liberties Union.
The case is Cyberspace v. Engler. Lawyers in the case are Michael Steinberg and Kary Moss of the ACLU of Michigan and cooperating attorneys Nickelhoff and Marshall J. Widick of the Detroit firm Sachs, Waldman, O'Hare, Helveston, Bogas & McIntosh, P.C. The judge assigned to the case is Arthur J. Tarnow.
The complaint is located online at: http://www.aclumich.org/briefs/cyberbrief.htm
Stay Informed
Every month, you'll receive regular roundups of the most important civil rights and civil liberties developments. Remember: a well-informed citizenry is the best defense against tyranny.
By completing this form, I agree to receive occasional emails per the terms of the ACLU's privacy policy.
The Latest in Free Speech
ACLU's Vision
The American Civil Liberties Union is a nonprofit organization whose mission is to defend and preserve the individual rights and liberties guaranteed to every person in this country by the Constitution and laws of the United States of America.
Learn More About Free Speech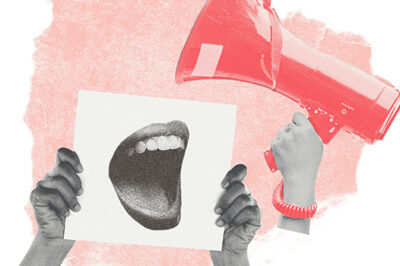 Protecting free speech means protecting a free press, the democratic process, diversity of thought, and so much more. The ACLU has worked since 1920 to ensure that freedom of speech is protected for everyone.