ACLU Files Largest-Ever Voting Rights Lawsuit on Behalf of Native Americans in South Dakota
August 5, 2002 12:00 am
---
---
FOR IMMEDIATE RELEASE

RAPID CITY, SD–Saying that state officials have for nearly 30 years ignored a federal law meant to protect minorities from voting discrimination, the American Civil Liberties Union today filed a lawsuit on behalf of four Native Americans against state and local officials for failing to obtain Justice Department approval of more than 600 statutes and regulations that affect voting and elections in the state.
""The sheer volume of election-related laws at issue in this case make this the largest voting rights lawsuit ever filed,"" said Bryan Sells, a staff attorney with the ACLU's Voting Rights Project and lead counsel in the case.
The sweeping lawsuit, Elaine Quick Bear Quiver et al. v. Joyce Hazeltine et al., was filed on behalf of two Lakota elders and two tribal officials residing in Todd and Shannon counties in an effort to enforce Section 5 of the Voting Rights Act of 1965. Section 5 requires certain states or parts of states, counties and municipalities to get federal approval or preclearance of their new voting laws or practices before they can be implemented. While most of the state's laws are unobjectionable, the ACLU has identified at least 12 that appear to be discriminatory in nature.
Todd and Shannon counties, located 120 miles west of the capital city of Pierre, are covered by Section 5.
"We are a proud people and all we seek is an opportunity to have a voice," said Elaine Quick Bear Quiver, a Lakota tribal elder. "Many members of the Great Sioux Nation do not vote because they have become so discouraged that they feel their votes won't make a difference. We are hopeful that this lawsuit will lead to state compliance and an improvement in the condition of our people."
Late last Friday, the ACLU learned that South Dakota officials had hastily submitted a one-page memo to the Justice Department in an attempt to stave off criticism and the impending lawsuit. ACLU attorneys have dismissed the last-ditch request for approval as strictly a public relations ploy since it does not fully comply with Section 5 and does not address many of the statutes listed in the ACLU lawsuit.
"The state's last-minute submission is so inadequate that we see it as another attempt to avoid actual compliance with federal law," Sells said. "This further emphasizes the need for intervention by the courts.""
The ACLU became aware of South Dakota's noncompliance with Section 5 when the state legislature failed to submit their 2001 legislative redistricting plan to the Attorney General for preclearance. The ACLU filed a separate lawsuit (Alfred Bone Shirt et al. v. Joyce Hazeltine et al.) seeking compliance from the state. Earlier this year, a federal district court ruled that South Dakota officials violated Section 5 by failing to obtain preclearance before implementing the new plan.
According to the ACLU complaint, South Dakota's noncompliance with the Voting Rights Act seems to have been a conscious decision made almost 30 years ago when in 1975 the Act was amended to specifically protect the voting rights of Native Americans and other language minorities.
The complaint cites a 1977 memorandum issued by then-state Attorney General William Janklow to the South Dakota Secretary of State acknowledging that the Voting Rights Act required preclearance of all state election statutes enacted after November 1, 1972, yet advising the Secretary not to comply with the law. Janklow is now the term-limited governor of the state and candidate for the U.S. House of Representatives in the 2002 elections.
"Section 5 was enacted so the federal government could ensure that states' election laws did not discriminate against populations who have experienced a history of discrimination," said Jennifer Ring, Executive Director of the ACLU of the Dakotas. "But since 1975, South Dakota has adopted a renegade position and openly flouted compliance with this important law.""
Discrimination against Native Americans in many forms is simmering toward crisis proportions in the state, Ring noted. Last June, representatives from the Department of Justice's Civil Rights division toured several South Dakota cities and rural areas to investigate the treatment of youth, a large percentage of whom are Native American in the state's juvenile justice system and listen to public testimony about allegations of racial profiling. The ACLU has also been involved in efforts to remedy these problems.
The ACLU lawsuit seeks a court order prohibiting the state from implementing any of the statutes unless and until the state has complied with Section 5.
Patrick Duffy of Rapid City is serving as ACLU cooperating attorney in this case.
To read the complaint in this case go to: http://archive.aclu.org/court/hazeltine.pdf
A fact sheet titled Despair and Discrimination in Indian Country is available online at: http://archive.aclu.org/news/2002/sd_factsheet.pdf
Stay Informed
Every month, you'll receive regular roundups of the most important civil rights and civil liberties developments. Remember: a well-informed citizenry is the best defense against tyranny.
The Latest in Voting Rights
ACLU's Vision
The American Civil Liberties Union is a nonprofit organization whose mission is to defend and preserve the individual rights and liberties guaranteed to every person in this country by the Constitution and laws of the United States of America.
Learn More About Voting Rights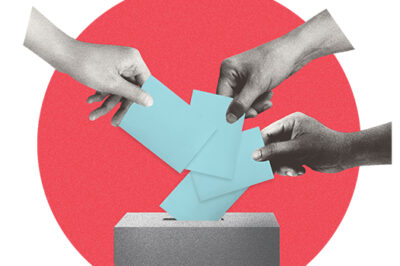 Voting is the cornerstone of our democracy and the fundamental right upon which all our civil liberties rest. The ACLU works to protect and expand Americans' freedom to vote.