ACLU of Florida Urges Schools to Inform Parents, Students of Right to Withhold Disclosure Of Student Information From Military Recruiters
August 10, 2005 12:00 am
---
---
FOR IMMEDIATE RELEASE
Contact: media@aclu.org
MIAMI – In a letter sent to school superintendents across the state, the American Civil Liberties Union of Florida today urged administrators to improve their procedures for informing parents and students about their right to control the release of student information to military recruiters, colleges and the general public.
""Personal information belongs to students and their parents,"" said ACLU of Florida Executive Director Howard Simon. ""Parents and students have the right to control who gets the information and for what purpose, and school officials have the duty to respect that privacy right and facilitate its exercise.""
Student directory information, which may include birthplace and extracurricular activities, is made publicly available under the Family Educational Rights and Privacy Act (FERPA), unless parents choose to ""opt-out"" or withhold the disclosure of their child's information. But, under the federal ""No Child Left Behind Act"" (NCLB), school districts must provide military recruiters with at least contact information – name, address and listed telephone number – of secondary school students upon request by military recruiters, even if parents previously opted-out of disclosure under FERPA.
Under both federal laws, schools also are required to inform students and their parents of their right to opt-out. Each right to opt-out may be exercised independently, so parents and students can bar disclosure of student information to military recruiters and other third parties, while giving colleges and universities access to that information.
""Schools are shirking their legal responsibilities to inform parents of this right, so it's up to the parents to contact their child's school and inform them – in writing – of exactly what types of information should be released,"" added Simon.
However, opt-out procedures vary greatly among school districts statewide, and even among schools within the same district. The ACLU recently conducted an informal telephone survey of 19 school districts across the state, and found that many do not have a procedure in place to notify parents of their right to opt-out. In addition, districts that have opt-out procedures do a poor job of distributing information to parents about how it works. Opt-out forms are typically buried in lengthy student code handbooks that are sent home with the students, and are often overlooked by parents, the ACLU said.
For example, parents and students in Broward, one of the state's largest school districts, are informed in page 23 of the Code of Conduct about the school district's policy of releasing information. However, school officials do not provide a specific form to opt-out of the process, making it more difficult for parents and students to exercise their right to withhold the disclosure of information. They must submit their own request to opt-out in writing within 10 days of the first day of school. But 10 days is an insufficient amount of time for parents to notify school officials, the ACLU said.
Miami-Dade Public Schools send separate opt-out forms home with students at the beginning of the school year, and post the form online. Parents have 30 days to return the form to school officials, before the information is released. Dade will accept opt-out forms throughout the year.
Lee County, on the other hand, doesn't give parents and students a deadline to return the form located on page 2 of the Code of Conduct. But school officials follow-up with parents by phone after the first week of school to make sure they sign and return the form, which also includes information about school disciplinary rules.
In today's letter to school superintendents, the ACLU is urging school officials to:
· provide the required notice of the opportunity to opt-out in a communication separate from other school directives and regulations;
· provide a simple form for opting out;
· clearly inform parents and students of any deadline to opt-out and inform them that student contact information will be disclosed if an opt-out response is not received by the specified deadline;
· honor any opt-out form received from parents or students after the deadline to prevent future disclosure of student information;
· provide opt-out forms in languages other than English.
The ACLU is also urging parents to contact their local school district to inquire about the opt-out procedure, and also to ask about any relevant deadlines to opt-out. If there is a form available, parents are encouraged to complete the school-issued form. The ACLU is also circulating a model opt-out form for parents to print and mail to school officials if one is not provided by the local school district.
The ACLU of Florida letter to school superintendents is online at: http://www.aclufl.org/issues/privacy/NCLBlettersuperintendentsFINAL.pdf.
A chart of opt-out policies by school district is online at: http://www.aclufl.org/issues/privacy/NCLBchartFINAL.pdf.
Answers to Frequently Asked Questions About FERPA and NCLB is online at: http://www.aclufl.org/issues/privacy/NCLBFAQFINAL.pdf.
A summary of FERPA and NCLB laws is online at: http://www.aclufl.org/issues/privacy/NCLB-FERPA.pdf.
A sample opt-out form is online at: http://www.aclufl.org/issues/privacy/NCLBoptoutformFINAL.pdf.
A form to request removal of a name from DOD's Joint Advertising and Marketing Research & Studies Office (JAMRS) military recruitment database is online at http://www.aclufl.org/issues/privacy/NCLBPentagonOptOutForm.pdf.
Stay Informed
Every month, you'll receive regular roundups of the most important civil rights and civil liberties developments. Remember: a well-informed citizenry is the best defense against tyranny.
By completing this form, I agree to receive occasional emails per the terms of the ACLU's privacy policy.
The Latest in Privacy & Technology
ACLU's Vision
The American Civil Liberties Union is a nonprofit organization whose mission is to defend and preserve the individual rights and liberties guaranteed to every person in this country by the Constitution and laws of the United States of America.
Learn More About Privacy & Technology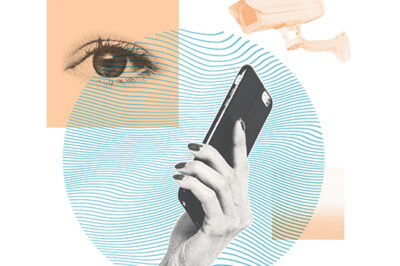 The ACLU works to expand the right to privacy, increase the control individuals have over their personal information, and ensure civil liberties are enhanced rather than compromised by technological innovation.