ACLU, Lawyers' Committee for Civil Rights Under Law File Suit to Stop Florida's Inaccurate and Illegal Voter Purge
June 8, 2012 12:00 am
---
---
List Purge targets Mostly Hispanic Citizens to Prove Citizenship Based on Innacurate, Outdated Information or be Denied the Right to Vote
FOR IMMEDIATE RELEASE
CONTACT: (212) 549-2666; media@aclu.org
TAMPA – The American Civil Liberties Union (ACLUFL), the Lawyers' Committee on Civil Rights Under Law (LCCRUL) and the law firm of Weil, Gotshal & Manges LLP today filed a legal challenge to Florida's efforts to make lawful citizens and already legally registered voters re-verify their citizenship or lose their ability to vote.
"The illegal program to purge eligible voters uses inaccurate information to remove eligible citizens from the voter rolls," said Howard Simon, Executive Director of ACLUFL. "It seems that Governor Scott and his Secretary of State cannot speak without hiding what they mean in political spin. They mislead Floridians by calling their illegal list purge 'protecting citizen's voting rights.' This is precisely why Congress has re-enacted, and why we continue to need, the Voting Rights Act – to prevent state officials from interfering with the constitutional rights of minorities. We now look to the courts to stop the Scott administration from assaulting democracy by denying American citizens the right to vote."
Murat Limage, a Haitian-American U.S. Citizen, and Pamela Gomez, who is a Dominican-American Hispanic U.S. Citizen, brought the suit along with Mi Familia Vota Education Fund, a non-profit organization dedicated to working with the Latino/Hispanic community to increase civic participation. Both Gomez and Limage are registered to vote in Hillsborough County.
Limage became a naturalized U.S. Citizen in October, 2010 and registered to vote in November, 2010. Nonetheless, Limage was one of the more than 2,000 registered voters who received written notice from an elections official insisting that he re-verify his citizenship within 30 days or be removed from the voting rolls and denied his ability to vote.
The letters were sent to Limage and others by local elections officials at the request of Florida Secretary of State Ken Detzner based on inaccurate and outdated information from the state's database of driver's licenses. As required by local elections officials, Limage presented his U.S. passport and other citizenship documents to the Hillsborough elections office.
"When I received the letter saying that they had information that I may not be a citizen, I was concerned that someone was taking away my citizenship," Limage said. "I'm an American which means I can vote and that's all I want to do."
Gomez became a U.S. Citizen in February, 2011 and registered to vote the same day. Although she has not yet received a letter requiring her to re-verify her citizenship to retain her voting rights, she may be subject to the added burden because she obtained a driver's license before she became a citizen – one criteria that contributes to the inaccuracies in information the Secretary of State is using to place voters on the state purge list.
"Florida is flouting federal laws designed to protect voters from precisely this kind of action," said Bob Kengle, co-director, Voting Rights Project, Lawyers' Committee for Civil Rights Under Law. "The right of every citizen to have their voice heard at the ballot box is being threatened. The Lawyers' Committee will continue to tirelessly fight any effort to make full-fledged Americans second-class citizens."
Five Florida counties are covered by Section 5 of the Voting Rights Act (VRA) which requires that changes in voting procedure in those five Counties require federal approval before they can be implemented. Hillsborough County, where Limage and Gomez are registered, is one of the covered counties. The suit argues that subjecting Limage to extra requirements to register and vote without obtaining federal approval violates the VRA.
"The state of Florida is violating federal law by subjecting citizens to this new and unnecessary requirement in order to exercise their right to vote," said Julie Ebenstein, ACLUFL Staff Attorney. "We are asking the court to protect the right to vote and stop this unlawful, targeted voting purge."
In addition to being inaccurate and outdated, the list the State of Florida sent to local elections officials to trigger the re-verification requirement letters, disproportionately targets Hispanics. According to analysis of those singled out to prove their citizenship, 61% are Hispanic when only 14% of registered Florida voters are Hispanic. By contrast, only 16% of those on the state's purge list are identified as White when they compose approximately 70% of Florida voters.
"States should not compromise citizens' fundamental right to vote by conducting illegal voter purges that disproportionately impact minorities," said Katie O'Connor, staff attorney with the ACLU Voting Rights Project. "Such measures are not only illegal, but undermine our democracy by keeping people from participating in the political process."
Since the State of Florida initiated the voting purge in May, 2012, hundreds of registered citizens have come forward to re-verify their citizenship and retain their voting eligibility. Several local elections officials initially refused to send letters based on the State's flawed information and, based on advice the Florida State Association of Supervisors of Elections, many local elections officials have stopped sending the re-verification requirement letters.
On June 1, 2012, the ACLUFL and the LCCRUL sent a letter to Secretary Detzner advising that other parts of the voter purge do not comply with the National Voter Registration Act (NVRA) of 1993 which requires that adjustments to voting rolls be done more than 90 days before an election. Florida's primary election is August 14, 2012. Under the NVRA, legal action must wait at least 20 days from official notice – which was made June 1st.
"This is an extremely critical case because it involves the longstanding Voting Rights Act of 1965 that protects voting rights in Florida," said Ed Soto, head of the Litigation department of Weil, Gotshal & Manges LLP's Miami office. "Weil continues to be committed to upholding voters' rights and enforcing federal law."
# # #
Editor's Notes:
A copy of suit is here: http://www.aclufl.org/pdfs/2012-06-ACLUVoterPurgeComplaint.pdf
A copy of the June 1, 2010 letter to Sec. Detzner is here: http://www.aclufl.org/pdfs/2012-06-FloridaNVRANoticeLetter.pdf
About the ACLU of Florida: The ACLU of Florida is freedom's watchdog, working daily in the courts, legislature and throughout Florida to defend individual rights and personal freedoms guaranteed by the United States and Florida Constitutions and the Bill of Rights. For additional information, visit our web site at: www.aclufl.org
About the Lawyers' Committee: The Lawyers' Committee for Civil Rights Under Law (LCCRUL), a nonpartisan, nonprofit organization, was formed in 1963 at the request of President John F. Kennedy to involve the private bar in providing legal services to address racial discrimination. The principal mission of the Lawyers' Committee is to secure, through the rule of law, equal justice under law, particularly in the areas of fair housing and fair lending, community development, employment; voting; education and environmental justice. For more information about the LCCRUL, visit www.lawyerscommittee.org
About Weil, Gotshal & Manges LLP Weil, Gotshal & Manges LLP (www.weil.com), an international law firm of approximately 1,200 lawyers, is headquartered in New York with offices in Beijing, Boston, Budapest, Dallas, Dubai, Frankfurt, Hong Kong, Houston, London, Miami, Munich, Paris, Prague, Princeton, Providence, Shanghai, Silicon Valley, Warsaw, Washington, DC and Wilmington.
Stay Informed
Every month, you'll receive regular roundups of the most important civil rights and civil liberties developments. Remember: a well-informed citizenry is the best defense against tyranny.
By completing this form, I agree to receive occasional emails per the terms of the ACLU's privacy policy.
The Latest in Voting Rights
ACLU's Vision
The American Civil Liberties Union is a nonprofit organization whose mission is to defend and preserve the individual rights and liberties guaranteed to every person in this country by the Constitution and laws of the United States of America.
Learn More About Voting Rights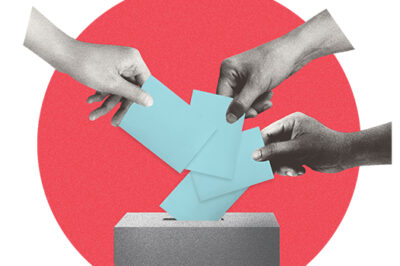 Voting is the cornerstone of our democracy and the fundamental right upon which all our civil liberties rest. The ACLU works to protect and expand Americans' freedom to vote.