ACLU of Michigan, Other Groups Make Joint Call for Moratorium on Mass Tax Foreclosures in Wayne County
May 12, 2015 11:45 am
---
---
DETROIT – Fearing "an unprecedented human rights catastrophe," the ACLU of Michigan along with the Moratorium NOW! Coalition, the Sugar Law Center for Economic and Social Justice and 12 other community, legal and activist organizations today delivered a letter to the Wayne County Treasurer urging him to immediately halt plans for mass tax foreclosures that could displace tens of thousands of area residents, most of them black Detroiters.
"Tossing thousands of human beings into the streets as the county plans to do is against the law, not to mention callous and short-sighted," said Michael Steinberg, Legal Director of the ACLU of Michigan. "Many of these people are Detroit homeowners whose property taxes have been over-assessed for years, if not decades, and yet have tried desperately to keep pace. We need the county to provide more time and means for people to save their homes—but we also need an immediate adjustment of this unfair tax burden to reflect the actual market value of these properties. The county should not try to balance its books on the backs of our most exploited citizens."
Although county officials claim amendments to its scheme have reduced the number of properties facing foreclosure from an unprecedented 60,000, there are still about 31,000 residential properties slated for foreclosure as of May 12, including more than 9,400 occupied homes. Consequently, in a city where government is also resuming mass termination of water service to poor residents, more than 25,000 people could now abruptly be rendered homeless unless the county stays its foreclosure plan.
Noting that Detroit's predominantly black population was disproportionately wounded by the predatory lending scandals that stoked the Great Recession of 2007-08, the letter addressed to Wayne County Treasurer Raymond Wojtowicz warns: "Racially discriminatory lending, combined with tax lien foreclosures based on inflated property values have created a dire housing crisis . This crisis will lead to mass homelessness and displacement of Detroit's majority African American residents, if not corrected.
"The difference between the mortgage foreclosure crisis and the tax foreclosure crisis is that it is not big banks that are driving people out of their homes based on unfair and illegal practices—it is their own local government."
Other key points from the letter:
Penalties and fees generated by inflated tax assessment further compound the problem: "It has reached a point where the owed taxes often exceed the actual value of the home.
Government officials who think that mass foreclosures will somehow boost revenue in the cash-strapped county are wrong: "Foreclosing on occupied homes in order to collect delinquent taxes is irrational, because it is counter-productive to the goal of raising revenue. Given the current housing market, there is not sufficient demand to recover delinquent taxes through selling the properties at auction…(H)istory has proven that the foreclosure auction is a woefully inept way to recover these taxes."
The payment plan that the county treasurer put in place for homeowners in tax arrears falls short of solving the systemic ills at the root of the real-estate crisis in Wayne County: "Although we support working with owners to find sustainable solutions to save their houses from foreclosure, payment plans do not fix the structural inadequacies…nor do they address the underlying problem of over-assessment…Moreover, payment plans that are unaffordable only mask and delay the problem. Detroit's recent experience with water shut-offs demonstrated that unaffordable payment plan 'solutions' are doomed to fail."
A recent report by the ACLU of Michigan found that, of the 24,743 households participating in the city water affordability plan, all except for about 300 households remain at risk of water service termination. "Instituting a policy of mass foreclosures and the resulting homelessness would lead to a humanitarian disaster larger than the water crisis," the letter predicts.
The letter is part of an ongoing effort by the ACLU of Michigan and others to bring some measure of justice and relief to city residents still reeling from the economic meltdown. As part of this effort, the ACLU in 2012 filed a lawsuit against Morgan Stanley, charging that the bank discriminated against black homeowners in Detroit and violated federal civil-rights laws by providing strong incentives to a subprime lender to originate mortgages that were likely to be foreclosed on.
Meanwhile, those calling for the tax foreclosure moratorium said they are still considering next steps should the treasurer move forward with the evictions.
"At the moment, we're far more interested in averting this potential tragedy while we can," said the ACLU of Michigan's Steinberg. "We hope the county does the right thing: Give families more time to keep a roof over their heads."
The following organizations signed the letter:
The American Civil Liberties Union of Michigan
The Moratorium NOW! Coalition
The Maurice & Jane Sugar Law Center for Economic & Social Justice
Edwards and Jennings, P.C.
Detroit Eviction Defense
Historic Russell Woods-Sullivan Area
The Arab Community Center for Economic and Social Services (ACCESS)
Social Justice Mission Area Team, Detroit Metropolitan Association, Michigan Conference
United Church of Christ
We the People of Detroit
Detroit People's Platform
Street Democracy
Detroit Active and Retired Employees Association (DAREA)
Boggs Center
Detroiters Resisting Emergency Management (D-REM)
Southwest Detroit Community Justice Center
Stay Informed
Every month, you'll receive regular roundups of the most important civil rights and civil liberties developments. Remember: a well-informed citizenry is the best defense against tyranny.
By completing this form, I agree to receive occasional emails per the terms of the ACLU's privacy policy.
The Latest in Human Rights
ACLU's Vision
The American Civil Liberties Union is a nonprofit organization whose mission is to defend and preserve the individual rights and liberties guaranteed to every person in this country by the Constitution and laws of the United States of America.
Learn More About Human Rights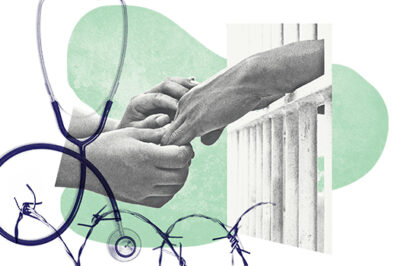 The ACLU Human Rights Program (HRP) is dedicated to holding the United States accountable to international human rights laws and standards as well as the rights guaranteed by the U.S. Constitution.