ACLU Seeks Details on Government Phone Tracking in Massive Nationwide Information Request
August 12, 2011 10:45 am
---
---
Campaign is one of the largest coordinated information act requests in American History
FOR IMMEDIATE RELEASE
CONTACT: (212) 549-2666; media@aclu.org
BOSTON — In a massive coordinated information-seeking campaign, 34 American Civil Liberties Union affiliates in 31 states across the nation today are sending requests to 379 local law enforcement agencies–including 11 in Massachusetts–demanding to know when, why, and how they are using cell phone location data to track Americans. The campaign is one of the largest coordinated information act requests in American history. The requests, being filed under the states' freedom of information laws, are an effort to strip away the secrecy that has surrounded law enforcement use of cell phone tracking capabilities.
"The ability to access cell phone location data is an incredibly powerful tool and its use is shrouded in secrecy. The public has a right to know how and under what circumstances their location information is being accessed by the government," said Catherine Crump, staff attorney for the ACLU Speech, Privacy and Technology Project. "A detailed history of someone's movements is extremely personal and is the kind of information the Constitution protects."
In Massachusetts, the ACLU is seeking information from the State Police, along with police departments in the following ten cities and towns: Springfield, Worcester, Pittsfield, New Bedford, Fall River, Lawrence, Lowell, Barnstable, Brockton, Newton.
"In this day and age, cellphones are in the pockets and purses of most Americans, giving the government–and hackers–a quick and easy way to track all of us all the time," said Laura Rótolo, ACLU of Massachusetts staff attorney. "We need to make sure that the police have standards and guidelines for using this incredibly powerful tool."
Law enforcement agencies are being asked for information including:
* whether law enforcement agents demonstrate probable cause and obtain a warrant to access cell phone location data;
* statistics on how frequently law enforcement agencies obtain cell phone location data;
* how much money law enforcement agencies spend tracking cell phones; and
* other policies and procedures used for acquiring location data.
Law enforcement's use of cell phone location data has been widespread for years, although it has become increasingly controversial recently. Just last week, the general counsel of the National Security Agency suggested to members of Congress that the NSA might have the authority to collect the location information of American citizens inside the U.S. Also, this spring, researchers revealed that iPhones were collecting and storing location information in previously unknown files on the phone. Police in Michigan sought information about every cell phone near the site of a planned labor protest.
"We have already seen troubling examples in Massachusetts of how information available to law enforcement agents can be misused, such as in 2009 when the story broke that police had used information at their disposal to snoop on celebrities such as Matt Damon, Tom Brady, and James Taylor," said Carol Rose, executive director of the ACLU of Massachusetts. "The problem is, this doesn't stop with the stars. We should all be concerned about who has access to how much information about ordinary citizens."
The U.S. Supreme Court has agreed to decide whether police need a warrant to place a GPS tracking device on a person's vehicle. While that case does not involve cell phones, it could influence the rules police have to follow for cell phone tracking.
Congress is considering the Geolocation Privacy and Surveillance Act, a bill supported by the ACLU that would require police to get a warrant to obtain personal location information. The bill would protect both historical and real-time location data, and would also require customers' consent for telecommunications companies to collect location data.
Earlier this year, consumers were outraged to find that private companies were keeping track of their movements via their mobile phones. But increasingly, government has ready access to this information as well. The ACLU of Massachusetts is concerned that technology has sped ahead where the law is lagging, and has filed these records requests to better understand the policies through which law enforcement agencies gain access to mobile location data, including information about data retention, sharing, and the legal standards that departments are using to obtain the records from phone companies. The ACLU also seeks data showing how many times law enforcement has requested this location information and the number of emergency requests for which no court orders are obtained
Today's requests are part of the ACLU's "Demand Your dotRights Campaign", the organization's campaign to make sure that as technology advances, privacy rights are not left behind.
More information about the requests is available at:
https://www.aclu.org/locationtracking
For more information about the ACLU of Massachusetts, go to:
http://www.aclum.org
Stay Informed
Every month, you'll receive regular roundups of the most important civil rights and civil liberties developments. Remember: a well-informed citizenry is the best defense against tyranny.
The Latest in National Security
ACLU's Vision
The American Civil Liberties Union is a nonprofit organization whose mission is to defend and preserve the individual rights and liberties guaranteed to every person in this country by the Constitution and laws of the United States of America.
Learn More About National Security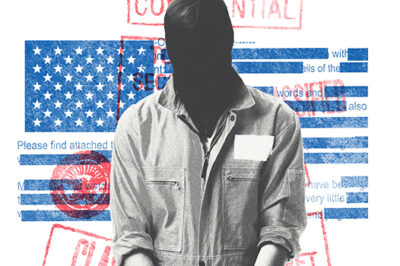 The ACLU's National Security Project is dedicated to ensuring that U.S. national security policies and practices are consistent with the Constitution, civil liberties, and human rights.