ACLU Statement on Pentagon's Response to U.S. Drone Strike That Killed Civilians in Kabul
September 17, 2021 5:00 pm
---
NEW YORK — Gen. McKenzie, head of U.S. Central Command, announced today that a U.S. drone strike in Kabul on August 29, 2021 killed 10 civilians, including seven children, and was a "tragic mistake." He also apologized for the strike and stated that the Pentagon is exploring "ex gratia" payments.
Hina Shamsi, director of the ACLU's National Security Project, issued the following statement:
"Today's announcement confirms what the family members of those shockingly and tragically killed in Kabul were saying from the outset: The U.S. wrongly killed their loved ones. What makes this tragedy different from so many others during the war in Afghanistan is that because of public attention, the U.S. military has been forced to investigate and apologize, and is exploring making amends.
"In this strike, we see the echoes of so many other civilian lives lost and gravely harmed, whether in wars like in Afghanistan, or outside of them, like in Somalia. The United States' record on lethal strikes is generally a refusal to acknowledge families' devastating losses, weak or non-existent investigations, and no amends whatsoever, even when the evidence of wrongdoing is staring us in the face.
"This strike should be an inflection point and wake-up call at long last. If President Biden truly means to center human rights, he needs to end the lethal force first approach of the last 20 years, and also end this country's program of lethal strikes even outside recognized battlefields. For too long, U.S. presidents have flouted the rights-protecting safeguards of international law and our system of checks and balances, with devastating consequences for human lives."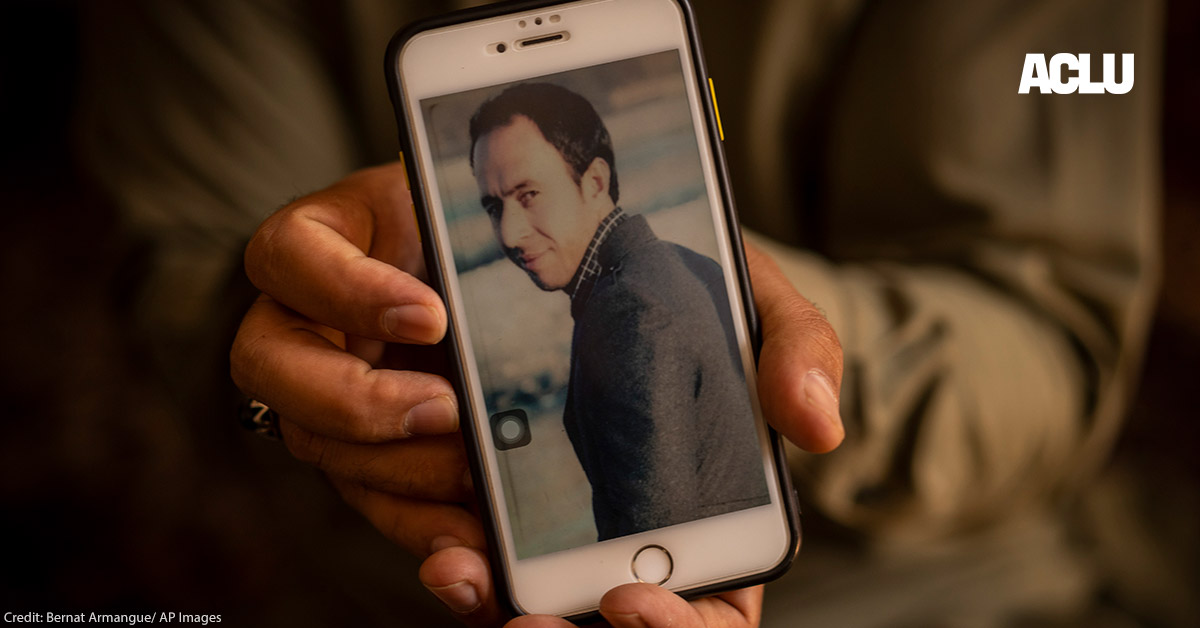 One Year Later, the US Must Evacuate the Kabul Drone Strike Survivors
The government must keep its promise and get all those affected by its mistaken drone strike to safety before it's too late.
Source: American Civil Liberties Union
Stay Informed
Every month, you'll receive regular roundups of the most important civil rights and civil liberties developments. Remember: a well-informed citizenry is the best defense against tyranny.
Learn More About the Issues in This Press Release