AT&T Accused of Violating Pregnancy Discrimination Law
Federal Class-Action Lawsuit Alleges "No-Fault" Attendance Policy Unfairly Discriminates Against Pregnant Women
May 14, 2018 2:30 pm
---
---
FORT WAYNE, Ind. — Two female former employees of AT&T Mobility today accused the subsidiary of telecommunications giant AT&T Inc. of violating the Pregnancy Discrimination Act, the Americans with Disabilities Act, and the Family and Medical Leave Act.
The women, Katia Hills and Cynthia Allen, allege that AT&T Mobility's "no fault" attendance policy, which assigns point-based demerits for late arrivals, early departures, or absences discriminates against pregnant women. Both women were fired after accruing points for missing work due to pregnancy-related medical care, and, in the case of one of the women, also due to her infant son's emergency medical care.
They filed their pregnancy discrimination claim on behalf of all female non-managerial employees in the company's corporate retail stores nationwide, and they seek redress for all of the employees whose rights have been violated. The case has broad, national implications for the legal boundaries of "no-fault" attendance policies.
Both Hills and Allen were penalized under the company's nationwide "Sales Attendance Guidelines" policy. The policy exempts a number of absences from the point system, ranging from jury duty to short-term disability — but does not mention pregnancy. Under the PDA, companies cannot treat pregnant and non-pregnant employees differently in extending employment benefits, such as exemptions from disciplinary policies. Under the FMLA, which grants up to 12 workweeks of unpaid leave for eligible employees to care for their own serious medical condition or that of an immediate family member, employers may neither interfere with employees' right to take such leave nor retaliate against them for doing so.
"Workers aren't machines. They're human beings," said Gillian Thomas, senior staff attorney at the ACLU Women's Rights Project and co-lead counsel for the plaintiffs. "Human beings get pregnant, they get sick, and they have family members who depend on them for their well-being. AT&T Mobility's policy needs to change to recognize that reality and comply with the legal obligations that come with it."
As detailed in the class-action complaint filed Monday in the U.S. District Court for the Northern District of Indiana, Hills was employed at an AT&T Mobility retail store in Elkhart, Indiana, from April 2014 until July 2015. Already a high-performing employee who had been promoted to a sales position, in October 2014, she became pregnant. Her pregnancy resulted in severe nausea and other symptoms that caused her to be late or occasionally miss work and also required that she attend numerous medical appointments and physical therapy. Despite eventually developing a pregnancy-related disability as well as qualifying for intermittent leave under FMLA, Hills had accrued several points by the time she went out on maternity leave. She also experienced persistent hostility to her pregnancy: her manager told her "women don't come back to work after giving birth" and urged her not to take all the leave afforded her under the FMLA. She also was harassed by a male coworker about her changing body.
"AT&T Mobility is essentially punishing women for being pregnant," said Kalpana Kotagal, partner in Cohen Milstein's Civil Rights & Employment practice group and co-lead counsel representing the plaintiffs. "Employers of course have every right to discipline employees who are habitually late or absent, but the law recognizes that pregnancy, like disability and other protected characteristics, can't and shouldn't be penalized in the same way."
Hills gave birth to her son in June 2015. Two days after she returned from maternity leave in July, her manager told her that the company had given her points for two pre-leave, pregnancy-related absences, and fired her.
"I was dedicated to my work at AT&T Mobility, but when I decided to bring a child into this world, the company asked me to choose between my job and having a safe pregnancy," said Hills. "I know I'm not alone, and that's why I'm standing up. The attendance policies are too rigid for women whose bodies are undergoing so many changes. AT&T needs to prove it cares about female workers, and changing this unfair policy has to be the first step."
The second plaintiff, Cynthia Allen, worked at AT&T Mobility retail stores in New York City starting in December 2012 before transferring to a Las Vegas store in April 2017. When she became pregnant in March 2016, she sought information about excused absences and FMLA under AT&T Mobility's attendance policy, but she was subjected to hostility.
When severe pregnancy-related illnesses required Allen to take time off prior to her son's December 2016 birth, she submitted documentation from her health providers and was never informed of any point accruals. But when she returned from maternity leave in February 2017, Allen was informed she'd been put on "final notice" due to the pre-birth absences. The following month, after missing two days to take her son for emergency medical care, she was terminated.
The lawsuit seeks declaratory and injunctive relief (including the revision of AT&T Mobility's attendance policies throughout the country), compensation for loss of income, compensatory and consequential damages, punitive and liquidated damages, and coverage of attorneys' fees. A ruling in the plaintiffs' favor also would put on notice the countless other employers nationwide who utilize "no-fault" attendance policies that their policies must make the necessary exceptions for absences due to pregnancy, disability, and intermittent family leave.
The plaintiffs are represented by Lenora M. Lapidus and Gillian Thomas of the ACLU Women's Rights Project, Joseph M. Sellers, Kalpana Kotagal and Miriam R. Nemeth of Cohen Milstein Sellers & Toll PLLC, and Lynn Toops of Cohen and Malad LLP.
Stay Informed
Every month, you'll receive regular roundups of the most important civil rights and civil liberties developments. Remember: a well-informed citizenry is the best defense against tyranny.
By completing this form, I agree to receive occasional emails per the terms of the ACLU's privacy policy.
The Latest in Women's Rights
ACLU's Vision
The American Civil Liberties Union is a nonprofit organization whose mission is to defend and preserve the individual rights and liberties guaranteed to every person in this country by the Constitution and laws of the United States of America.
Learn More About Women's Rights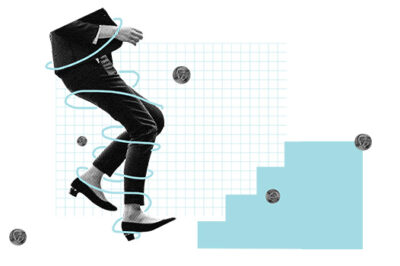 Today, gender bias continues to create huge barriers for many women. Ongoing struggles include ensuring equal economic opportunities, educational equity, and an end to gender-based violence.