New ACLU of Montana Report: Exclusionary Discipline in Montana's Schools Pushes Students Out at Alarming Rates
Indigenous Students Face Highest Disparities in Out-of-School Suspensions and Arrests
December 4, 2019 12:00 pm
---
---
MISSOULA — According to a new ACLU of Montana report, students in Montana lost more than 18,000 days of school during the 2015-2016 school year because of out-of-school suspensions. During the same school year, students were referred to law enforcement agencies from school or a school-related function 1,121 times and were arrested at school or a school-related function 326 times. Students of all ages — including elementary school children — were suspended, referred to law enforcement, and arrested.
"Education is a civil right, and all students must be given equitable opportunities to learn," said Caitlin Borgmann, ACLU of Montana Executive Director. "The data is extremely troubling and shows too many students in Montana being denied this fundamental right."
Indigenous students faced the highest disparities: they lost nearly six times the rate of instruction and were arrested more than six times as often as their white peers. The ten schools with the highest rate of days lost because of suspensions were located either on a reservation or in a town bordering a reservation. Indigenous students in urban areas also experienced disparities in days lost. Indigenous female students had the highest school-related arrest rates among all students — they were arrested at 12 times the rate of white female students. Public schools on reservations were more likely to have a law enforcement officer (LEO) at school. Montana's use of exclusionary discipline and police in schools is especially harmful to Indigenous students because of the legacy of colonization, historical trauma, and overincarceration of Indigenous people.
"Indigenous students bear the brunt of Montana's failure to provide an education to all students," Borgmann said. "Montana has failed to adequately address the harms of its colonialist legacy. Indigenous people in Montana remain disproportionately impoverished and imprisoned. Denying Indigenous students their right to an education only serves to perpetuate this unconscionable legacy."
Students of color and students with disabilities also experienced disparities in days lost, referrals, and arrests. Black students were referred to law enforcement at a higher rate than any other race and lost nearly three times as many days of instruction as white students. Latinx students lost 1.5 times the rate of days as white students. Students with disabilities lost twice the rate of instruction and were arrested twice as often as students without disabilities.
Other main findings of the report include:
Montana's schools have higher school-related referrals and arrests than the national average for all students.
Schools with LEOs had double the days lost, nine times more arrests, and four times more referrals than schools without LEOs. Schools with LEOs also had lower graduation rates.
Schools with higher rates of days lost had lower graduation rates.
Students lost days of instruction due to out-of-school suspensions at about half of the schools in Montana. Arrests occurred at 33 schools, but nearly half of the total arrests occurred at two schools: East Middle School in Great Falls and Flathead High School in Kalispell.
The data in the report, and other studies from across the country, provide evidence that students who are suspended or who have interaction with law enforcement are less likely to graduate. When students are pushed out of school, they are less likely to be employed and more likely to be involved with the criminal justice system. Montana has disproportionate incarceration rates for Indigenous people and the school arrest data meet or exceed these trends for the next generation. For instance, Indigenous females were 12 percent of the 2015-16 Montana student population, but 62 percent of the female school-related arrests. Indigenous people comprise about seven percent of the population in Montana, but Indigenous females were 34 percent of the women's state prison population in Montana in 2015-2016.
"When young people have access to education, they are more likely to thrive," said Kirsten Bokenkamp, ACLU of Montana Communications Director and co-author of the report. "Relying on out-of-school suspensions and law enforcement in schools doesn't just harm students and their families, it also harms our communities. This report should serve as a wake-up call for Montanans who care about the success of young people and the future of our state. Montana's schools must move away from failed student discipline models and instead embrace restorative justice and other research-informed methods for supporting students while effectively managing student behavior."
The report lists all of the schools in which school-based arrests occurred in the 2015-2016 school year, the schools with the highest rates of referrals to law-enforcement, as well as the 50 elementary, 50 middle, and 50 high schools with the highest rate of days lost due to out-of-school suspensions.
The report also found that many schools in Montana do not meet the recommended ratio for school-based mental health staff, including counselors, psychologists, social workers, and nurses. The ACLU of Montana recommends that schools meet the recommended ratios for mental health support staff as one way to support teachers and ensure that students are more supported and have better outcomes.
"We need less police in schools and more mental health support staff to address the needs of students in a proactive and supportive manner," said Dr. Laurie A. Walker, Associate Professor at the University of Montana School of Social Work and co-author of the report. "Schools with social workers have better graduation rates and lower exclusionary discipline outcomes. Schools that meet the recommended ratio of one social worker per 250 students have seven times less suspensions and half as many arrests than schools that do not meet the recommended social worker to student ratio. In contrast, the schools with law enforcement officers that do not meet the recommended support staff ratios have the highest number of arrests."
Other recommendations in the report include:
Limit exclusionary discipline for all students.
Ensure that codes of conduct for students eliminate subjective and vague language that leaves the door open for biased implementation.
Ban the use of exclusionary discipline for students in sixth grade and below.
End permanent and routine policing of schools. Limit law enforcement presence in schools to issues involving serious criminal law matters, where there is an imminent threat to students or teachers.
Implement programs that increase interaction between teachers, administrators, and Indigenous families and communities, including creating opportunities to learn about and understand Indigenous people and communities and increase culturally relevant programming and curriculum.
The data analyzed in the report is available through the U.S. Office of Civil Rights, Civil Rights Data Collection, and the Montana Office of Public Instruction.
Stay Informed
Every month, you'll receive regular roundups of the most important civil rights and civil liberties developments. Remember: a well-informed citizenry is the best defense against tyranny.
By completing this form, I agree to receive occasional emails per the terms of the ACLU's privacy policy.
The Latest in Juvenile Justice
ACLU's Vision
The American Civil Liberties Union is a nonprofit organization whose mission is to defend and preserve the individual rights and liberties guaranteed to every person in this country by the Constitution and laws of the United States of America.
Learn More About Juvenile Justice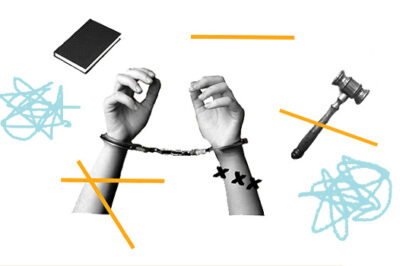 Youth are still developing, so as a result society treats kids and adults differently in several contexts, such as driving and serving in the military. Yet in the criminal justice system, we treat youth as adults.