New Records Detail How the FBI Pressures Police to Keep Use of Shady Phone Surveillance Technology a Secret
The records, which the ACLU obtained through a Freedom of Information Act lawsuit, shed light on the secrecy agreements the FBI forces state and local law enforcement agencies to sign if they want to use cell site simulators
June 22, 2023 12:00 pm
---
WASHINGTON — Records obtained by the American Civil Liberties Union reveal that the Federal Bureau of Investigation (FBI) has continued to force state and local law enforcement agencies to sign nondisclosure agreements (NDAs) if they want to use the FBI's cell site simulators, prohibiting the disclosure of their use to the public and to the courts. The agreements even require withholding of information about the devices, their functionality, and deployment from defendants and their lawyers in criminal cases, which undermines people's constitutional right to mount a defense.
"​​These records show the FBI continuing to force local police to conceal basic information about this invasive technology from judges, defense attorneys, and the press. That is unacceptable," said Laura Moraff, Brennan Fellow with ACLU's Speech, Privacy, and Technology Project. "This corrosive practice should have ended years ago, after the FBI's nondisclosure agreements first came under intense criticism from courts and lawmakers. The FBI should immediately stop enforcing these extreme secrecy requirements, and should inform courts and defense attorneys in cases where this technology has been used."
Cell site simulators, also known as Stingrays or "IMSI catchers," are invasive cell phone surveillance devices that can precisely locate phones by mimicking cell phone towers and sending out signals to trick cell phones in the area into transmitting their identifying information. When used to track a suspect's cell phone, they also gather information about the phones of countless bystanders who happen to be nearby.
The FBI previously required state and local police departments to sign strict nondisclosure agreements before being able to purchase their own cell site simulators. After the FBI came under intense criticism for that practice nearly a decade ago, it retreated from those NDAs. As a Maryland court wrote, "such an extensive prohibition on disclosure of information to the court … prevents the court from exercising its fundamental duties under the Constitution." But the documents released today show that the FBI has continued imposing NDAs when local police ask the FBI to deploy its own equipment to assist in locating a suspect's phone.
The documents also show:
Concealment from courts: The FBI agreement prevents local police from using information obtained from cell site simulators as "primary evidence in any affidavits, hearings, or trials" and commits the FBI to "use all appropriate legal means to limit testimony regarding the technology in any state or local proceeding." This means officers can obtain evidence using a cell site simulator, but conceal it in court filings and never explain the full extent of their investigation to the court.
Secrecy over everything: The FBI employs a "jigsaw" or patchwork theory of disclosure, documents show, to keep even minor details about cell site simulators hidden from the public. A May 2020 email also makes clear that the FBI will not deploy a cell site simulator at the request of local police until they "have read and acknowledged the FBI's Nondisclosure agreement." Previously released versions of the FBI's NDA went so far as to require police to drop charges in criminal cases rather than disclose that they used the technology.
Disregard for potential ethical problems of this tech: The documents include a 2015 email exchange in which a local official expressed "serious reservations" about signing a nondisclosure agreement because its terms "could place our prosecutors in a position of compromising their statutory and ethical duties." Much of the rest of the exchange is redacted, but records from five years later show that the FBI continued to impose NDAs on local agencies in some circumstances.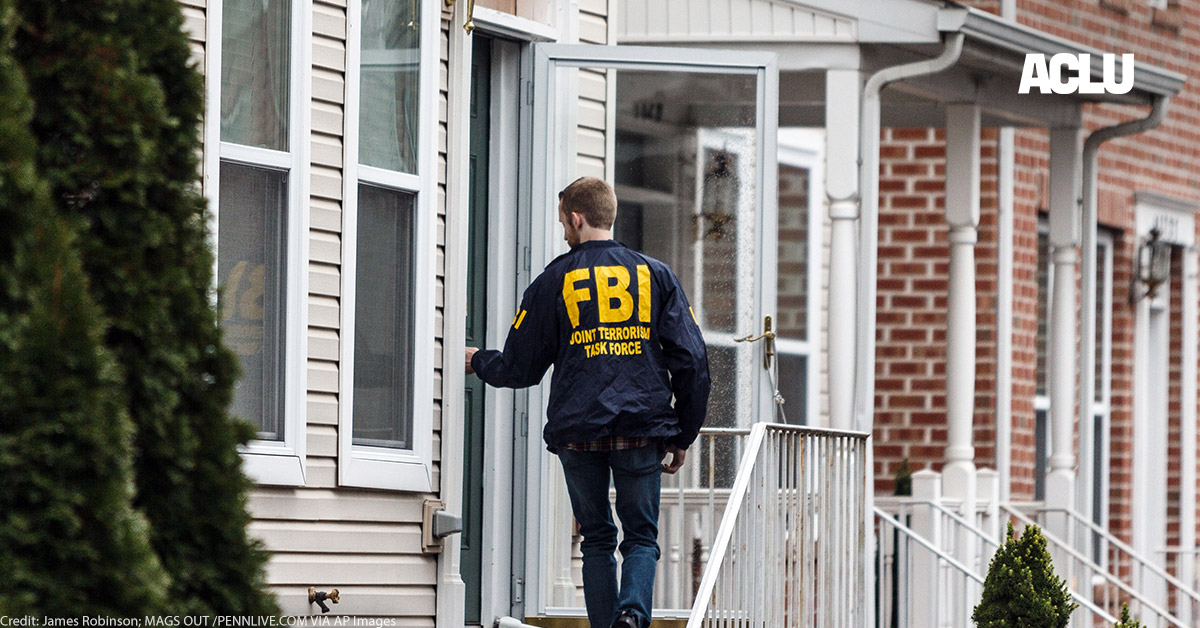 Surreal Stingray Secrecy: Uncovering the FBI's Surveillance Tech Secrecy Agreements
The public has a right to know whether the FBI is forcing law enforcement agencies to keep information on invasive surveillance technology a secret.
Source: American Civil Liberties Union
Stay Informed
Every month, you'll receive regular roundups of the most important civil rights and civil liberties developments. Remember: a well-informed citizenry is the best defense against tyranny.
Learn More About the Issues in This Press Release