NYCLU Analysis: Real ID Regulations Jeopardize Rights, Liberties And State Budget
January 15, 2008 12:00 am
---
---
FOR IMMEDIATE RELEASE
CONTACT: media@aclu.org
Long Island And Manhattan Forums To Show What Real ID Means For New York
NEW YORK-Final federal regulations for implementing the Real ID Act only intensify concerns that the law would gravely threaten privacy rights by establishing a national identification system, according to an analysis by the New York Civil Liberties Union.
The NYCLU calls on New York to join the 17 other states nationwide that have rejected the Real ID Act. The U.S. Department of Homeland Security released the final regulations Friday following more than a year of delays.
"The regulations are nothing more than window-dressing for a fundamentally flawed law," said Donna Lieberman, NYCLU Executive Director. "They do not address the grave harm Real ID would do to New Yorkers' privacy and liberty. They do not change the fact that we don't know the price tag for this dubious venture – except that it will be exorbitant and that it will divert resources from far more deserving social service and public safety initiatives."
On Oct. 27, 2007, Governor Spitzer announced that New York would implement the Real ID Act just before he abandoned his plan to offer secure driver's licenses to undocumented immigrants. The NYCLU calls on him to abandon the Real ID Act.
The NYCLU is hosting a series of public forums to inform people of the threats that the Real ID Act poses to democratic values. A Long Island forum will take place at 7:30 p.m., Tuesday, Jan. 15 at Huntington Town Hall, 100 Main St. in Huntington. Another community forum is scheduled in New York City for 7 p.m. on Thursday, Jan 24. at the New York Society for Ethical Culture at 2 W. 64th St. Forums have previously been held in Rochester and Rheinbeck.
The Real ID Act goes well beyond setting federal standards for state driver's license or identification cards. The gravest risk, according to the NYCLU, is what the regulations do not say. They include no limits or constraints upon the authority of the government to dictate when a Real ID may be required. In fact, the regulations strongly suggest that in the future a Real ID driver's license could be required for routine transactions and activities, such as voting or applying for federal benefits. The Department of Homeland Security claims authority to expand the list at any time without congressional approval.
What's more, the federal regulations do not prohibit private sector businesses and organizations from requiring Real ID driver's licenses for commercial and financial activities, such as renting a DVD or buying car insurance. In short, people could not manage their lives without a Real ID card; it would become a necessity – a de facto national ID card.
The NYCLU's critique of the Real ID law includes the following observations:
If implemented, the Real ID Act could establish an enormous electronic infrastructure that government and law enforcement officials – or whoever else hacks in – could use to track Americans' activities and movements.
The final regulations do not set rules for the security of Americans' personal information. The Real ID statute requires that each state provide an unspecified array of government officials in all other states and territories access to personal information stored in DMV databases – such as Social Security numbers, photos and copies of birth certificates. The Department of Homeland Security essentially leaves it up to the states to determine how to protect privacy and security. This means sensitive, personal information would only be as safe as the DMV or state office with the weakest security system.
The law also mandates that all driver's licenses and ID cards have a "machine-readable zone" that would facilitate tracking by the government and private sector. Real IDs would leave a digital fingerprint whenever swiped, scanned or read, which would allow the federal government, or anyone with a reader, to collect an enormous amount of information about people's activities and interests. Encrypting the information on Real ID-compliant driver's licenses would reduce some of the privacy threats, but the Department of Homeland Security has refused to require encryption, fearing that it would prevent easy access to the information contained in the barcodes.
The final regulations place no limits on what types of information could be stored in the Real ID's machine-readable zone. Nor do the regulations prohibit third-party access to such information – meaning any business equipped with a reader could capture personal information and use it to develop customer "lifestyle profiles" or simply sell the information to other businesses or to the federal government.
· The Real ID Act imposes an enormous unfunded mandate upon the states. Despite a nearly 10 billion dollar cost estimate, the federal government has set aside only 40 million dollars to help states pay for implementing the law. The Department of Homeland Security has made it clear that it expects individuals and state governments to pay for the costs of Real ID. At a time when New York is facing a 4 billion dollar budget deficit, the Spitzer administration has estimated that implementation of the Real ID Act would cost New York tens of millions of dollars annually and require 10 new DMV offices.
"Essentially, the Real ID Act puts our personal information up for sale," Lieberman said. "It is the equivalent of an EZ-Pass for identity thieves. Under this law, the federal government conceivably could learn what books people read, what sorts of contraception they use or what medications they are prescribed."
The Real ID Act was originally supposed to take effect on May 11, 2008, but these regulations clearly leave the issue with the next administration. The final regulations grant states an extension, until Dec. 31, 2009, to agree to comply with the law. An additional extension, until May 10, 2011, would be provided to states that submit a material compliance checklist. According to the final regulations, individuals younger than 50 have until December 1, 2014 to obtain a Real ID-compliant driver's license. Individuals 50 and older have until Dec. 1, 2017.
Stay Informed
Every month, you'll receive regular roundups of the most important civil rights and civil liberties developments. Remember: a well-informed citizenry is the best defense against tyranny.
By completing this form, I agree to receive occasional emails per the terms of the ACLU's privacy policy.
The Latest in National Security
ACLU's Vision
The American Civil Liberties Union is a nonprofit organization whose mission is to defend and preserve the individual rights and liberties guaranteed to every person in this country by the Constitution and laws of the United States of America.
Learn More About National Security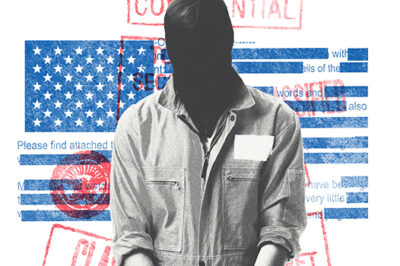 The ACLU's National Security Project is dedicated to ensuring that U.S. national security policies and practices are consistent with the Constitution, civil liberties, and human rights.