Senate Panel Considering Patriot Act Expansion Bill in Secret; ACLU Says Fixes, Not Expansions, Are Needed
June 7, 2005 12:00 am
---
---
FOR IMMEDIATE RELEASE
Contact: Media@dcaclu.org
WASHINGTON – The Senate Select Committee on Intelligence is meeting today behind closed doors to conclude secret deliberations on legislation designed to reauthorize – and expand – the Patriot Act. The American Civil Liberties Union denounced the secretive process, and said lawmakers should be reforming, not expanding, the most extreme parts of the Patriot Act. The proposed bill would make the Patriot Act's most controversial provisions permanent, and further expand it by allowing FBI agents to issue their own search orders with no court approval.
"When lawmakers seek to rewrite our Fourth Amendment rights, they should at least have the gumption to do so in public," said Lisa Graves, ACLU Senior Counsel for Legislative Strategy. "In the past few days, thousands of concerned Americans have called on lawmakers in Washington to reject this misguided – and secretive – approach."
"Americans have a reasonable expectation that their federal government will not gather records about their health, their wealth and the transactions of their daily life without probable cause of a crime and without a court order," Graves added. "We can give law enforcement the tools they need to protect us without sidestepping our Constitution's fundamental checks and balances."
The bill would give the FBI "administrative subpoena" authority, permitting the bureau to write and approve its own search orders for any tangible thing held by a third party deemed relevant to an intelligence investigation, without prior judicial approval. This unilateral power would let agents seize personal records from medical facilities, libraries, hotels, gun dealers, banks and any other businesses without any specific facts connecting those records to any criminal activity or a foreign agent. This would drastically undermine the Fourth Amendment's protections against unreasonable searches and seizures.
The proposal would also remove one of the few safeguards in place for intelligence investigations. Currently, business records of an American cannot be demanded "solely upon the basis of activities protected by the first amendment to the Constitution." The proposed legislation would delete this restriction and allow records to be sought based on constitutionally protected activity as long as the investigation as a whole is not based solely on constitutionally protected activity.
Proponents of that power claim that this would give the FBI the same power used by government agencies administering federal programs, like Medicare. But these agencies do not have at their disposal, as does the FBI, other tools like grand jury subpoenas or Foreign Intelligence Surveillance Act search orders. The ACLU noted that Congress has continuously denied this power, long sought for by the FBI, for good reasons. Senator Dianne Feinstein (D-CA), a member of the Intelligence and Judiciary Committees, expressed concerns that this expanded power would give the FBI "carte blanche" to go on "fishing expeditions" without checks against abuse.
The proposal would also give the FBI broad new powers to track people's mail in intelligence inquiries. It would force postal workers to disclose the name, address and other information appearing on envelopes delivered to or from people designated by the FBI, without any meaningful protections or oversight. That drastic proposal has drawn criticism from within the service itself, including its chief privacy officer.
"The Patriot Act went too far, too fast – the current proposal would go even farther in the trampling of our rights," Graves said. "Now is the time for Congress to consider well-thought out modifications to the Patriot Act, like the bipartisan SAFE Act, that will preserve both our security and our liberty. Lawmakers must reject this unneeded power grab."
For more on the ACLU's concerns with the proposed legislation, go to:
/node/21299
A sign-on letter objecting to the administrative subpoena power is available at:
/node/21311
Stay Informed
Every month, you'll receive regular roundups of the most important civil rights and civil liberties developments. Remember: a well-informed citizenry is the best defense against tyranny.
The Latest in National Security
ACLU's Vision
The American Civil Liberties Union is a nonprofit organization whose mission is to defend and preserve the individual rights and liberties guaranteed to every person in this country by the Constitution and laws of the United States of America.
Learn More About National Security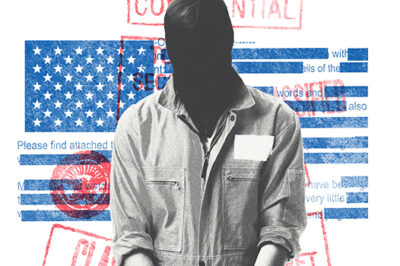 The ACLU's National Security Project is dedicated to ensuring that U.S. national security policies and practices are consistent with the Constitution, civil liberties, and human rights.