Virginia Court Affirms Vermont's Jurisdiction in Same-Sex Couple's Interstate Custody Dispute
August 22, 2008 12:00 am
---
---
FOR IMMEDIATE RELEASE
CONTACT: acluva@acluva.org
Frederick County, VA – A state circuit court judge has rejected yet another attempt to overturn a Vermont custody order giving child visitation rights to a lesbian parent from a now-dissolved civil union.
The case involves a four-year legal dispute between Lisa Miller and Janet Jenkins, a same-sex couple who entered into, but later dissolved, a civil union in Vermont. Under a Vermont court order, Miller, the biological parent, retained primary custody of the couple's child and Jenkins was awarded visitation rights. But after moving to Virginia, Miller asked the Virginia court system to assert jurisdiction over the case.
Earlier this week, Judge John R. Prosser of Frederick County Circuit Court dismissed claims by Miller that Virginia should not enforce the Vermont custody order because of Virginia's constitutional amendment banning same-sex marriages. Prosser instead remanded the case to the county juvenile and domestic relations court for enforcement of the Vermont order.
This is not Prosser's first involvement in the Miller/Jenkins dispute. The legal proceedings in the case in Virginia began in 2004 when Miller's lawyers asked Prosser to award sole custody to Miller under Virginia's Marriage Affirmation Act, a 2004 law denying legal status to any marriage-like agreements in Virginia between anyone other than a man and a woman.
Prosser ruled in Miller's favor at that time, but in two later rulings the Virginia Court of Appeals rejected Miller's arguments, holding that Vermont's courts, not Virginia's, had jurisdiction in the case. In one of those cases the Virginia Supreme Court decided it did not need to review the Court of Appeals' decision. In the other, Miller's request was denied on procedural grounds. This week's ruling comes from a newly initiated action in circuit court.
"While Miller's attorneys seem unwilling to face the facts, Virginia's judges are now consistently following the long-established legal principle that states must abide by each other's court decisions," said ACLU of Virginia Legal Director Rebecca Glenberg.
"In this country you are free to move away from a state because you don't like its laws," said ACLU of Virginia Executive Director Kent Willis. "But gay, lesbian or straight, you can't avoid a court order – or have your case reheard – just by moving from one state to another."
Jenkins is being represented by Joseph Price of Arent Fox in Washington, D.C., Gregory Nevins from the Lambda Legal Defense and Education Fund in Atlanta, and Rebecca K. Glenberg, Legal Director of the ACLU of Virginia.
Case Background
Janet Jenkins and Lisa Miller lived in Virginia when they traveled to Vermont to enter into a civil union in July 2000. After returning to Virginia, they decided to have a child through artificial insemination. Miller conceived and carried the couple's daughter. In April 2002, the couple's daughter was born in Virginia.
Several months later, the family moved to Vermont. Miller and Jenkins together raised their daughter as co-parents until they separated in the fall of 2003. Despite Jenkins's objections, Miller took the child and moved to Virginia. In November 2003, Miller filed a petition for dissolution of the civil union in the Rutland Family Court in Vermont. In the petition, Miller acknowledged that the child was born of the civil union, and asked the court to award custody to her and visitation for Jenkins. Miller also asked the court to order Jenkins to pay child support.
In June 2004, the Vermont court issued a temporary custody order giving primary custody to Miller and allowing visitation for Jenkins. Instead of following that order, Miller filed a new action in Frederick County Circuit Court in Virginia. The Virginia court found that Miller was the child's sole parent and that Jenkins had no right to custody or visitation. The court cited Virginia's "Marriage Affirmation Act," which went into effect on July 1, 2004 and banned certain contracts between people of the same sex. Jenkins appealed the Circuit Court's ruling to the Virginia Court of Appeals.
In the meantime, the Vermont court held Miller in contempt for refusing to allow Jenkins visitation, and later held that Jenkins is a legal parent of the child. Miller appealed that decision to the Vermont Supreme Court, which upheld the lower Vermont court's ruling.
In November 2006, the Virginia Court of Appeals held that the Virginia courts should never have been involved in the case. Under federal law, once the courts in one state take jurisdiction over a child custody or visitation case, another court cannot assume jurisdiction. The law is meant to prevent parents who are unhappy with a custody ruling from moving to another state to try to get a different result. The court held that Vermont had sole jurisdiction, and that Virginia must give full force and effect to the Vermont Court's orders. Miller attempted to appeal this decision to the Virginia Supreme Court, but in May 2007 the appeal was dismissed because she failed to follow the proper procedures.
While that appeal was pending, Jenkins attempted to register the Vermont order in the Virginia court. Such registration is the means by which a Virginia court may enforce orders issued by courts in other states. The Circuit Court refused to allow the order to be registered, and Jenkins appealed that ruling.
In April 2007, the Virginia Court of Appeals ordered the Circuit Court to register the order. The court noted that in its previous opinion, it had already directed the Virginia court to extend full faith and credit to orders of the Vermont court. Miller appealed that ruling to the Virginia Supreme Court, which held in June 2008 that the 2006 opinion was the final word on all of the relevant legal issues.
The Virginia Supreme Court noted that under the "law of the case" doctrine, "when a party fails to challenge a decision rendered by a court at one stage of litigation, that party is deemed to have waived her right to challenge that decision during later stages of the 'same litigation.'" Because Miller failed to appeal the 2006 Court of Appeals decision, she could not later raise the identical legal issues that were decided in that appeal.
Stay Informed
Every month, you'll receive regular roundups of the most important civil rights and civil liberties developments. Remember: a well-informed citizenry is the best defense against tyranny.
By completing this form, I agree to receive occasional emails per the terms of the ACLU's privacy policy.
The Latest in LGBTQ Rights
ACLU's Vision
The American Civil Liberties Union is a nonprofit organization whose mission is to defend and preserve the individual rights and liberties guaranteed to every person in this country by the Constitution and laws of the United States of America.
Learn More About LGBTQ Rights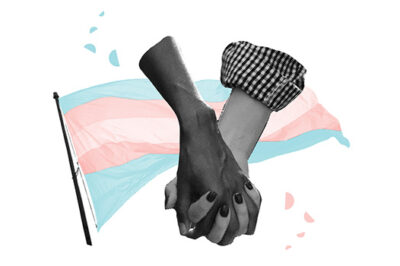 The ACLU works to ensure that lesbian, gay, bisexual, transgender and queer people can live openly without discrimination and enjoy equal rights, personal autonomy, and freedom of expression and association.