Bio
J.J. Straight's (she/her) current role is the Deputy Director of the Liberty Division of the National ACLU, working with a team that fights for reproductive rights at the federal and local level, including access to abortion. Previous to the ACLU, J.J. was a program officer at the Gill Foundation, responsible for identifying and developing grant-making strategies to help advance nondiscrimination protections for LGBTQ people.
Prior to working at the Gill Foundation, J.J. worked on the policy team at Airbnb where she worked across the U.S. and Canada on local policy initiatives. Before joining the Airbnb team, J.J. spent a number of years as a Regional Campaigns Manager with Planned Parenthood Federation of America, working across 13 states on campaigns to protect and increase access to reproductive health care and prior to joining Planned Parenthood, J.J. spent over ten years at Service Employees International Union (SEIU) working on public policy and community campaigns with local unions in Nevada, California, Oregon and Colorado. J.J. was born and raised in Denver, Colorado.
---
Featured work
Nov 10, 2022
Abortion Rights Won the Midterms, Now What?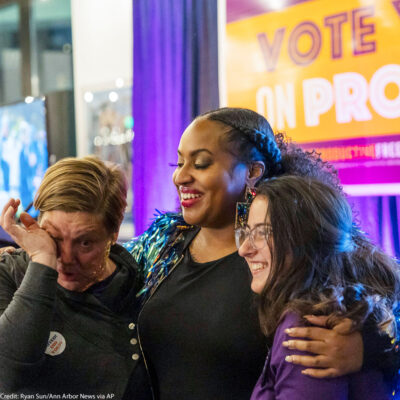 Abortion Rights Won the Midterms, Now What?