At Liberty Podcast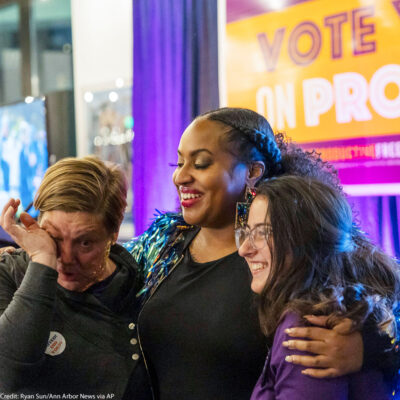 At Liberty Podcast
Abortion Rights Won the Midterms, Now What?
November 10, 2022
All episodes
This week, voters went to the polls to elect their representatives at every level of government. Most notably for us at the ACLU, the midterms are the first opportunity to get a national sense of where voters are sitting on abortion access since the June overturn of Roe v. Wade. We are also on guard watching for voting rights violations and are eager to make sure every ballot is counted. So far we are cautiously optimistic and hopeful about the positive progress for civil rights and civil liberties and so today we are checking in with the experts, the morning after election day, to see how they're feeling about the future of our reproductive freedom and voting rights work.
Joining us are J.J. Straight, the ACLU's Liberty Division Deputy Director and Zara Haq, a Senior Campaign Strategist, both J.J. and Zara sit in our National Political Advocacy Department.
Text ACT to 82623 to sign up for ongoing, automated text alerts from ACLU and its affiliates about ways to take action and support the ACLU Organizations. Msg & Data Rates May Apply. Text STOP to cancel or HELP for info. https://www.aclu.org/privacypolicy
Kendall Ciesemier
Host of At Liberty and Senior Executive Producer of Multimedia, American Civil Liberties Union
she/her/hers
Kendall Ciesemier (@kendallciese) is the Host of At Liberty and the Senior Executive Producer of Multimedia at the ACLU. Previously, Kendall worked as a producer and reporter for The New York Times' Opinion section and Mic, a digital media company. Most notably at Mic, Kendall's interview with Alice Marie Johnson, a woman serving a life…
Kendall Ciesemier
Zara Haq
Senior Campaign Strategist, ACLU
(she/her)
Zara Haq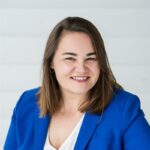 J.J. Straight
Deputy Director Liberty Division, National Political Advocacy Department, ACLU
(she/her)
J.J. Straight's (she/her) current role is the Deputy Director of the Liberty Division of the National ACLU, working with a team that fights for reproductive rights at the federal and local level, including access to abortion. Previous to the ACLU, J.J. was a program officer at the Gill Foundation, responsible for identifying and developing grant-making…
J.J. Straight
---
This episode, Abortion Rights Won the Midterms, Now What?, covers the following issues we work on –