Bio
In 2018, I was diagnosed with complex PTSD. At the time, I looked good on paper — a successful journalist in a happy relationship — but I had been having panic attacks every morning in my office for months. After I got diagnosed, I found it impossible to maintain the veneer of perfection I was trying so desperately to uphold, and instead dedicated my life to healing from C-PTSD. But because C-PTSD is an under-researched, under-diagnosed condition, it was hard to find material on it, and many of the books I did read made me feel pathologized, stigmatized and alone. I told myself that when I finally healed, I would write the book I so wanted to read when I was first diagnosed — a stigma-busting, kind, first-person account with real science and solutions. That book, What My Bones Know, is available for purchase here, or at your local independent bookstore.
About my career: I used to work as a radio producer for This American Life and Snap Judgment, and I've freelanced for podcasts like The Cut, Nancy, Reply All and 99% Invisible. Sometimes I still produce and edit audio things. I co-produced a video series for TAL that won an Emmy. Once, I made an app that tried to make audio easier to share. I now mostly edit audio pieces and write, and my work has been featured in places like The New York Times and Vox.
When I'm not telling stories, you can find me in Forest Park, saving trees and harvesting acorns.
---
Featured work
May 19, 2022
The Impact of Intergenerational Immigrant Trauma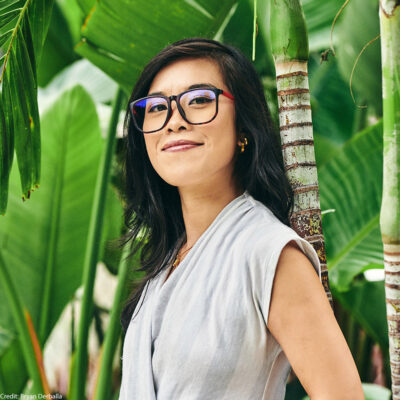 The Impact of Intergenerational Immigrant Trauma