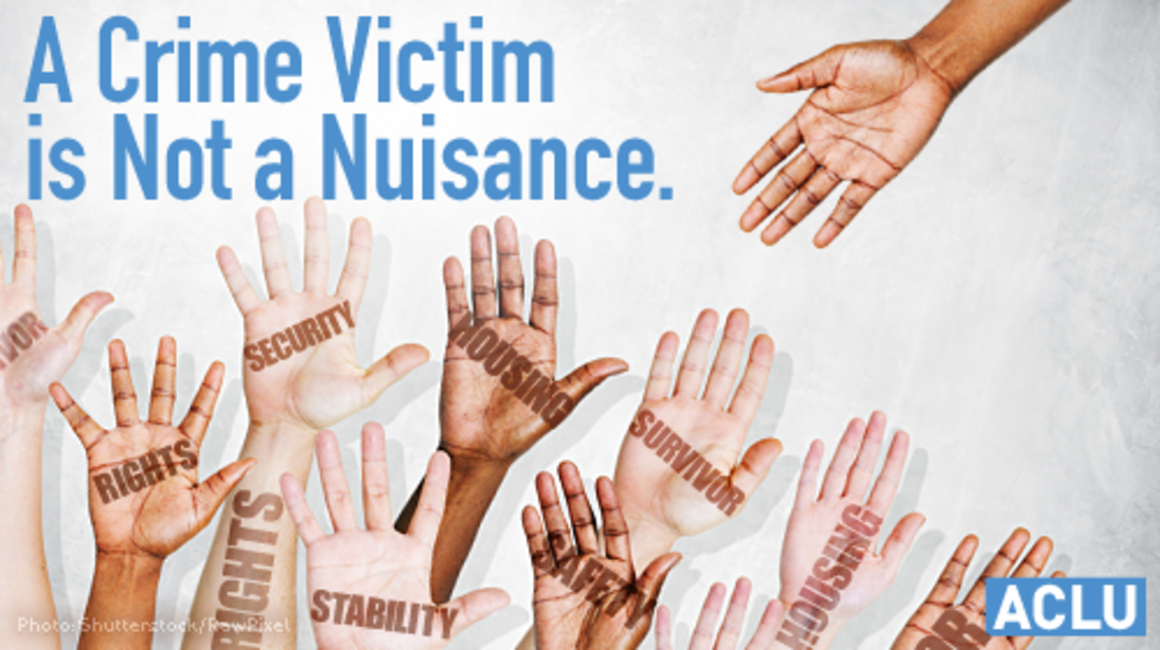 Agan v. Krambeck
Status:
Closed (Judgment)
Last Update:
December 5, 2018
What's at Stake
In January 2018, WRP and the ACLU of Iowa filed an amicus brief with the Iowa Coalition Against Domestic Violence, the National Housing Law Project, National Law Center on Homelessness & Poverty, National Network to End Domestic Violence, and Shriver Center addressing the proper application of Iowa's Right to Assistance Law. The law protects people who summon emergency assistance from eviction or other landlord- or city-imposed penalties and preempts local crime nuisance ordinances. It was enacted with the advocacy of the ACLU, Iowa Coalition, and others.
Summary
In this case, the landlord filed an eviction citing a tenant's call to police regarding domestic violence. The trial court ordered the eviction, reading into the law an affirmative duty on the part of the domestic violence victim to assist law enforcement in pressing charges. The amicus brief discusses the intersections of housing and domestic violence, the justifications for the law, and why there is no requirement for the victim to proactively assist law enforcement after the incident.
In December 2018, the Iowa Court of Appeal dismissed the eviction case, finding that the landlord had failed to give proper notice to the tenant about the law's protections for people reporting to law enforcement.
Support our on-going litigation and work in the courts
Donate now