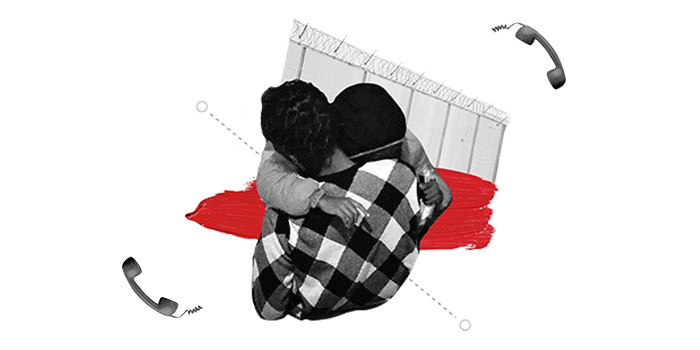 American Immigration Council, National Immigration Project of the National Lawyers Guild and the ACLU v. The Department of Homeland Security
Last Update:
October 22, 2014
What's at Stake
The ACLU filed Freedom of Information Act (FOIA) litigation to compel the release of documents regarding the use of the expedited removal process against families with children, including those detained at the family detention center in Artesia, New Mexico. To date, the government has not publicly released critical information about the policies and procedures governing its operations at the Artesia facility, despite the potentially life-threatening consequences for the women and children detained there. The release of these policies and procedures is particularly urgent given that the government has opened another family detention center in Karnes, Texas and has announced plans to open a massive 2,400-bed family detention facility in Dilley, Texas.
Summary
The American Civil Liberties Union and co-counsel, the American Immigration Council, the National Immigration Project of the National Lawyers Guild, the National Immigration Law Center and Jenner & Block, LLP., brought this litigation after the Department of Homeland Security (DHS) failed to respond in a timely manner to their FOIA request.
In June, DHS opened a remote, makeshift detention facility in Artesia to detain women and children who fled violence in Central America. On August 22, the same groups, in coalition with others, filed litigation challenging the validity of the expedited removal process in Artesia. With this new FOIA suit, the groups are trying shed light on a broad range of new government policies regarding the detention and deportation of families amidst a stunning increase in family detention under the Obama Administration.
The complaint was filed in the U.S. District Court for the Southern District of New York.
Support our on-going litigation and work in the courts
Donate now
Learn More About the Issues in This Case