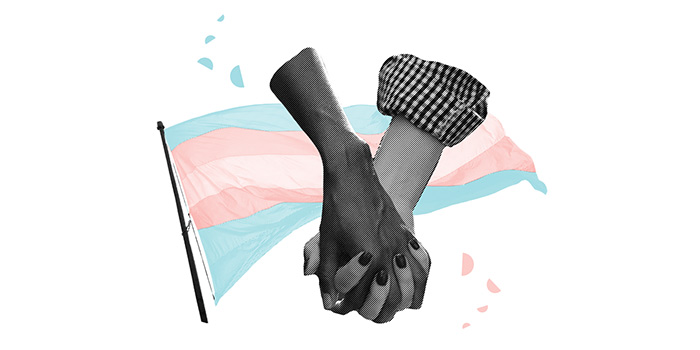 Cooley v. Forrest County Sheriff's Department
Last Update:
March 28, 2011
What's at Stake
Andre Cooley, a corrections officer for juvenile detainees at the Sheriff's Department in Forrest County, Mississippi, was fired when his supervisors discovered that he was gay.
Summary
Andre was raised in the foster care system from birth. He became a corrections officer so he could serve as a mentor and positive role model for troubled teenagers. In November 2009 Andre began working at the Forrest County Sheriff's Department and was quickly promoted to senior corrections officer. At the time Andre was hired, he was told that he had a better resume than any other person who had applied for the job.
On June 14, 2010 while at home and off-duty, Andre called 911 after his boyfriend became physically violent. One of Andre's supervisors was among the officers responding to the call and learned at that time of Andre's sexual orientation. The day after the incident, for which Andre was identified in the police report as the "victim," Andre learned that despite having an exemplary record, he was being fired from his job. When Andre asked if he was being fired because he was gay, he was told "yes."
Andre has not received a written explanation for his firing and has never been charged or disciplined in connection with the domestic violence perpetrated by his former boyfriend. After firing Andre, the sheriff's department attempted to deny him unemployment benefits by alleging that Andre had engaged in unspecified "inappropriate conduct and behavior while off duty, unacceptable for an officer." After a hearing, an administrative law judge concluded that the sheriff's department failed to show that Andre committed misconduct of any kind.
Most people in Mississippi who work for private companies had no legal protections from employment discrimination on the basis of sexual orientation. But because the Forrest County Sheriff's Department was a governmental entity, the Constitution protected Andre and other employees from anti-gay discrimination. The ACLU sued the Forrest County Sheriff's Department, Chief Bolton, Sheriff Billy McGee and Staff Sergeant Brannon for violating Andre's equal protection and due process rights guaranteed under the Fourteenth Amendment.
STATUS: Case settled.
Support our on-going litigation and work in the courts
Donate now