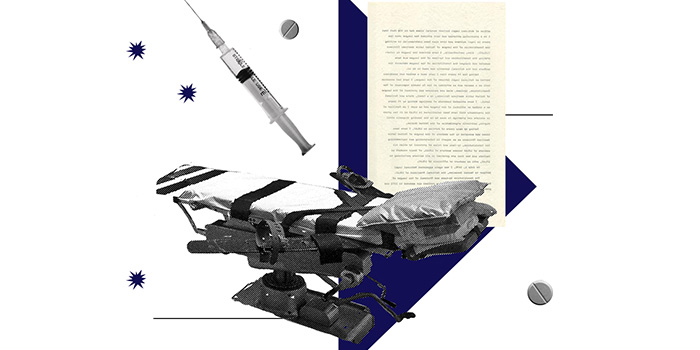 Galloway v. Mississippi
Last Update:
January 24, 2012
What's at Stake
In a petition for certiorari filed in the U.S. Supreme Court, the ACLU is challenging a death sentence the State of Mississippi obtained against Mississippi death row prisoner Leslie Galloway, who was sentenced to death in 2010 for the murder of Shakeylia Anderson. The State convinced the jury to have Mr. Galloway executed by forbidding it from hearing anything about the harsh conditions Mr. Galloway would face in a Mississippi prison if the jury chose a sentence of life imprisonment without parole instead of execution.
Summary
The petition for certiorari follows the ACLU's appeal of Galloway's conviction and death sentence in the Mississippi State Supreme Court. Galloway was eligible for a capital trial based solely on the scientifically invalid testimony of forensic pathologist Dr. Paul McGarry that the victim had been also subjected to sexual battery. The ACLU appealed Galloway's conviction to the Supreme Court of Mississippi, challenging Dr. McGarry's bogus testimony as well as numerous other errors at the trial that violated Galloway's constitutional rights. On January 24, 2012, several world-renowned forensic pathologists submitted a friend-of-the-court brief to the Mississippi Supreme Court on Galloway's behalf, demonstrating that the testimony Dr. McGarry presented as fact has absolutely no basis in science. Without Dr. McGarry's junk science testimony, Galloway would not have been exposed to the death penalty.
Related Material:
Prosecutorial Misconduct and Capital Punishment: For defendants facing the death penalty, the admission of unreliable and unfair "junk science" testimony is often deadly. Junk science is presented in many forms, including wrongful testimony from "future dangerousness" experts, often based on race or other traits that have nothing to do with a defendant's likeliness to cause future harm, or unreliable testimony from experts in medical or science fields about the significance of certain crime evidence.
Legal Documents
Galloway v. Mississippi - Petition for Writ of Certiorari

Download Document

Date Filed: 12/29/2013
Galloway v. Mississippi - Forensic Pathologists Brief of Amici Curiae

Download Document

Date Filed: 01/24/2012
Support our on-going litigation and work in the courts
Donate now