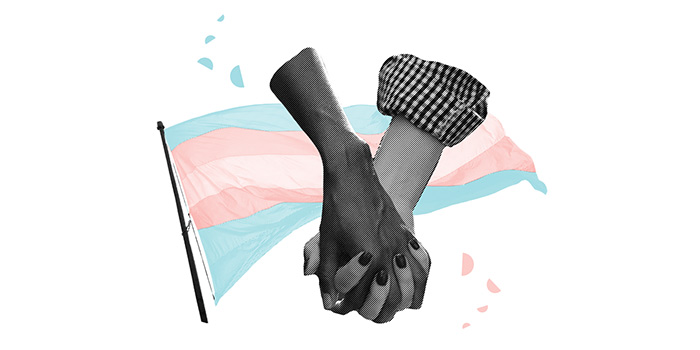 K.L. v. State of Alaska, Department of Administration, Division of Motor Vehicles
Status:
Closed (Judgment)
Last Update:
April 13, 2012
What's at Stake
The American Civil Liberties Union and the ACLU of Alaska have filed a brief seeking to allow transgender individuals to correct the gender marker on their driver's licenses without undergoing major surgery. Currently, Alaska DMV policy requires that individuals wishing to change the sex marker on their driver's license submit proof of a surgical "sex change". The state's surgery requirement places an undue burden on transgender individuals and presents a gross violation of an individual's right to privacy.
Summary
The lawsuit is being filed on behalf of a transgender woman, K.L., whose U.S. passport and work documents all identify her as a female. After initially securing a change to the gender on her driver's license, she was told that her new license would be revoked unless she submitted proof of having surgery. Medical experts agree that surgery is medically necessary for some with gender identity disorder (GID), but not for everyone. Treatment for GID is individualized, and some can be effectively treated without it, making it unnecessary for the state to confirm whether or not an individual has had surgery before correcting a license. Additionally, such surgery is extremely expensive and potentially dangerous.
Accurate identity documents are necessary in order to function successfully in the appropriate gender role (e.g., to apply for and start a new job, to vote, travel, or to gain access to government services or employment benefits). Additionally, a driver's license with a sex marker that does not match an individual's gender identity and expression often leads to harassment, discrimination, violence, and groundless accusations of fraud.
Status: In March 2012, the court ordered the DMV to produce an appropriate regulation for transgender people within six months, warning that the agency must consider the constitutional implications of any future rules. K.L. will be able to re-apply for a license after the new regulations are adopted, and her license cancellation is suspended. In July 2012, the lieutenant governor filed a regulation removing the surgery requirement. The new policy will take effect in August 2012.
News & Commentary
Support our on-going litigation and work in the courts
Donate now
Learn More About the Issues in This Case