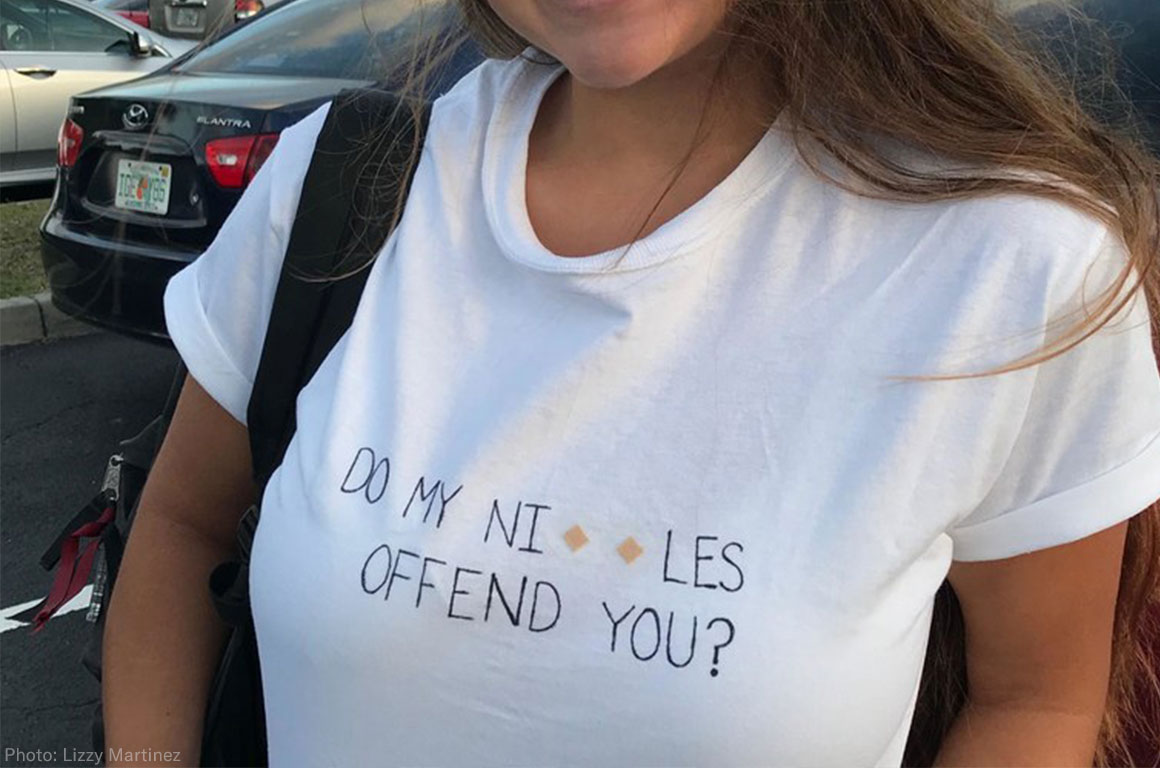 Lizzy Martinez v. Manatee County School District
Last Update:
April 30, 2018
What's at Stake
On April 30, 2018, the ACLU Women's Rights Project and ACLU of Florida sent a letter to the Manatee County School District and the principal of Braden River High School on behalf of Lizzy Martinez, a high school student disciplined for not wearing a bra under her shirt to school due to a painful sunburn.
Summary
School officials removed Ms. Martinez from class, told her she was distracting other students, and required her to put Band-Aids over her nipples. The school maintained that it was doing this in Martinez's best interest — but then proceeded to block her on Twitter when she complained that she felt sexualized, and it discouraged students from participating in a student protest against the stigmatization of female bodies. The demand letter argues that the administrators' treatment of Ms. Martinez and her fellow students violates Title IX, which guarantees freedom from sex discrimination in schools, the Equal Protection Clause of the Fourteenth Amendment, the freedom of speech guaranteed in the First Amendment, and Florida's Educational Equity Act.
News & Commentary
Support our on-going litigation and work in the courts
Donate now