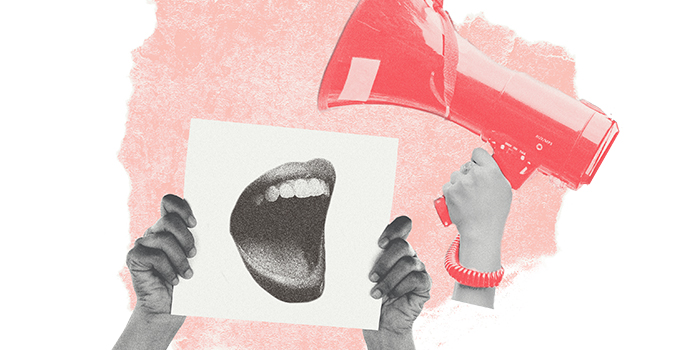 Mahanoy Area School District v. B.L.
Status:
Closed (Judgment)
Last Update:
January 21, 2021
What's at Stake
On September 25, 2017, the ACLU-PA filed suit on behalf of B.L., a high school sophomore who has been cheerleading since she was in fifth grade and was expelled from the team as punishment for out-of-school speech.
Summary
The case involves a First Amendment challenge to the Mahanoy Area High School's "Cheerleading Rules," which prohibit cheerleaders from posting any "negative information" about cheerleading online. B.L. was kicked off the junior varsity cheerleading squad for posting a Snap to Snapchat on the weekend that school officials believed was "negative," "disrespectful," and "demeaning." Snapchat is a popular social media smartphone app that allows users to post images that are accessible on the platform only for short periods of time—ranging from one second to 24 hours—and are self-deleting. The post for which B.L. was punished was a photo of her and a friend at a convenience store holding up their middle fingers with the text "fuck school fuck softball fuck cheer fuck everything" superimposed on the photo. B.L. posted the Snap on a Saturday, and made it available only to her Snapchat friends.
The U.S. Court of Appeals for the Third Circuit previously held, in two other ACLU-PA cases, that schools cannot punish students for out-of-school speech that does not pose a risk of substantially, materially disrupting school activities. B.L.'s lawsuit challenges the Cheerleading Rules on their face and as applied to B.L. to punish her for the content of her out-of-school speech.
Along with the complaint, the ACLU-PA also filed a motion for temporary restraining order and preliminary injunction asking the court to order the District to immediately and temporarily restore B.L. to the team while the litigation proceeds.
On September 26, 2017, the Court issued a temporary restraining order restoring B.L. to the cheerleading squad.
On October 5, 2017, the Court granted plaintiff's motion for preliminary injunction, finding that she was likely to succeed in her lawsuit, and issued an order reinstating B.L. to the cheerleading squad while the litigation proceeds.
On March 21, 2019, the court granted the plaintiff's motion for summary judgment, finding that the school did not have the authority to discipline her for her off-campus speech and that the school was in violation of the First Amendment.
In a landmark decision, on June 30, 2020, a federal appeals court ruled that public schools cannot censor students' off-campus speech based on a fear of disruption of school activities.
On January 2021, the United States Supreme Court announced that it had granted certiorari to hear this case. Oral argument will likely be scheduled for March or April 2021.
__________________________________________
To read the case's accompanying press releases and legal documents, visit the original case page found here through the ACLU of Pennsylvania's website.
Support our on-going litigation and work in the courts
Donate now
Learn More About the Issues in This Case