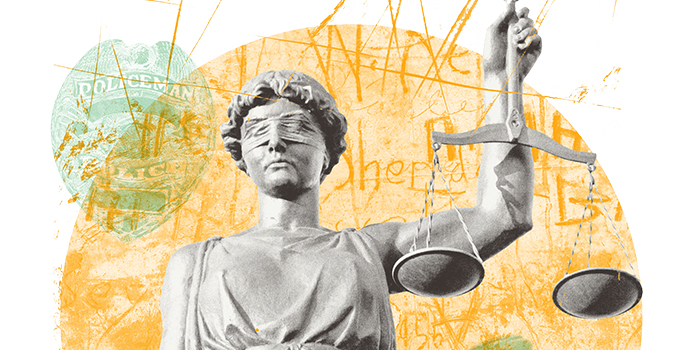 State of Florida v. Luther Douglas & State of Florida v. Donald Banks
Last Update:
April 12, 2023
Summary
In Duval County, Florida, Luther Douglas, a Black man, faces a possible sentence of death for killing a white woman. In an entirely separate case involving a separate white woman victim, Donald Banks also faces a possible death sentence.
In both cases, the ACLU is challenging the exclusionary and racist practice of death qualification, which will determine who will be able to serve on the juries that decide if Mr. Douglas and Mr. Banks will live or die. Death qualification permits prosecutors and courts to remove people from capital juries who oppose the death penalty, leaving only jurors who promise they can vote for death.
Adopting legal claims initially made in the case of Dennis Glover, the challenges of Mr. Douglas and Mr. Banks rely on a study by Professor Jacinta Gau of the University of Central Florida, of 12 capital cases in Duval County since 2010 (where 11 out of 12 people on trial were also Black). The study examined the outcome of 800 potential jurors who appeared for jury selection in these cases. Replicating findings from other states and studies, the study found that Black jurors, as well as other jurors of color, were more than twice as likely to be removed as white jurors because by death disqualification.
The evidence submitted in support of this challenge includes:
A hearing on Mr. Bank and Mr. Douglas's motion will be held before Judge Kevin A. Blazs in Florida's Fourth Judicial Circuit Court, on the morning of April 14, 2023.
Legal Documents
Declaration of Herman Lindsey

Court: Duval County, Florida Circuit Court

Affiliate: Florida

Download Document

Robert Link Affidavit

Court: Duval County, Florida Circuit Court

Affiliate: Florida

Download Document

Affidavit of William White

Court: Duval County, Florida Circuit Court

Affiliate: Florida

Download Document

Declaration of Jessica Weinstock-Paredes

Court: Duval County, Florida Circuit Court

Affiliate: Florida

Download Document

David Jamison Declaration

Court: Duval County, Florida Circuit Court

Affiliate: Florida

Download Document

Scott Matthews Declaration

Court: Duval County, Florida Circuit Court

Affiliate: Florida

Download Document

Declaration of Benjamin Frazier

Court: Duval County, Florida Circuit Court

Affiliate: Florida

Download Document

Final Declaration of Dr. Allen

Court: Duval County, Florida Circuit Court

Affiliate: Florida

Download Document

Pastor Gundy Declaration

Court: Duval County, Florida Circuit Court

Affiliate: Florida

Download Document

Baumgartner Report & CV

Court: Duval County, Florida Circuit Court

Affiliate: Florida

Download Document

Declaration James Unnever

Court: Duval County, Florida Circuit Court

Affiliate: Florida

Download Document
Support our on-going litigation and work in the courts
Donate now
Learn More About the Issues in This Case