Back to

News & Commentary
Nevada Plans to Execute Prisoner Using a Risky and Experimental Drug Cocktail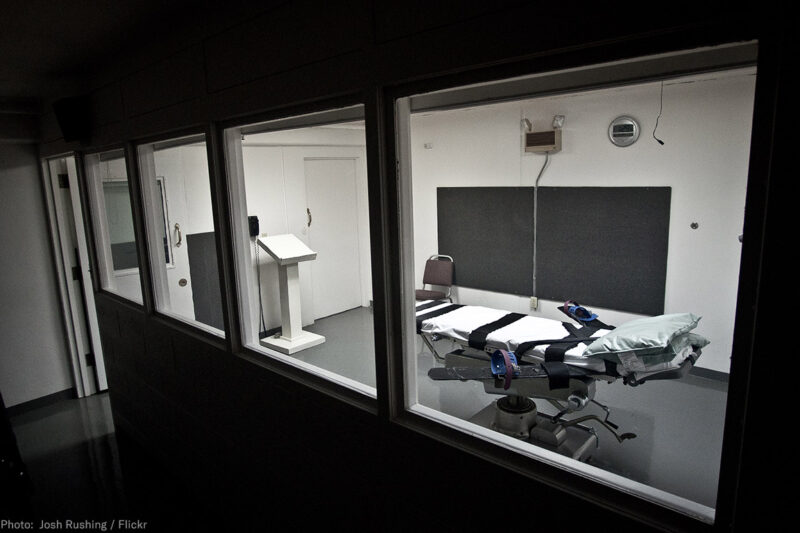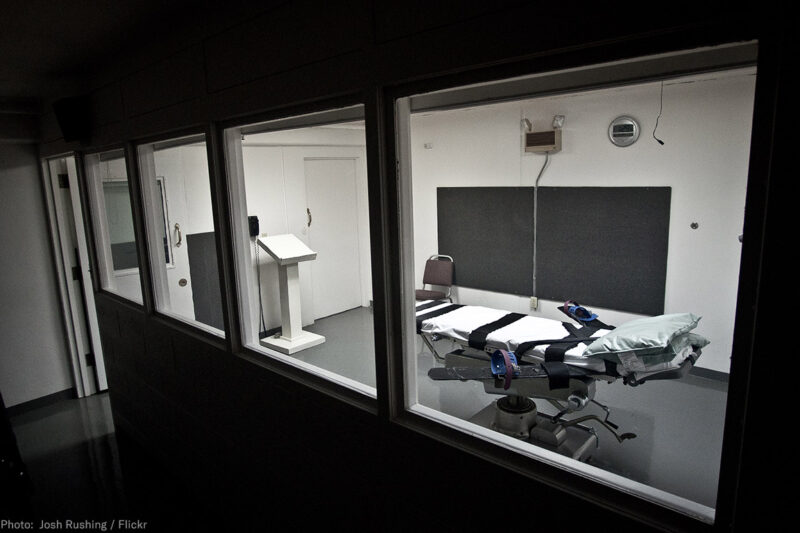 Update: The execution of Scott Dozier, originally scheduled for July 11, is now on hold. The judge granted a stay after the manufacturer of Midazolam objected to its use in the execution, based on records obtained by the ACLU of Nevada.
On July 11, the state of Nevada will execute death-row prisoner Scott Dozier. To do so, the state has decided to use an experimental protocol that incorporates a drug — Midazolam — that has been associated with multiple botched executions across the United States. Allowing the government to execute a person using a protocol that risks torture would be a grave injustice. Nevadans must demand better.
The road to this upcoming execution has been a tumultuous one.
The state previously planned to execute Dozier in November of 2017 using an untested and unusual three-drug cocktail comprised of Diazepam, a sedative; Fentanyl, a narcotic; and Cisatracurium, a paralytic. Although Dozier volunteered for execution, he still recognized the state's independent responsibility to act in a constitutional manner and brought a motion to determine the lawfulness of using a paralytic in his execution. Dozier argued that use of a paralytic needlessly risked inflicting death by suffocation, with physical abuse akin to waterboarding.
The Nevada trial court agreed. It found that the use of a paralytic would carry a substantial and "objectively intolerable risk of harm" to Dozier in violation of his Eighth Amendment rights under the U.S. Constitution to be free of cruel and unusual punishment and corresponding rights under Article 1, Section 6 of the Nevada Constitution.
The state of Nevada, however, refused to move forward without the paralytic and appealed to the Nevada Supreme Court. Although the Nevada Supreme Court eventually overturned the trial court decision on procedural grounds, it never ruled on the constitutionality of using a paralytic in connection with Dozier's execution, leaving an open question of whether the state is acting within the bounds of the U.S. and Nevada Constitutions.
In the meantime, one of the planned execution drugs, Diazepam, expired. But Nevada is undeterred: Dozier's execution has been rescheduled for today, July 11. Not only is the state still planning to use the problematic paralytic, but it substituted the expired Diazepam with Midazolam — a drug with a dangerous history of being used in botched executions.
Eyewitness accounts of recent executions using Midazolam are full of grizzly details. In Alabama in 2016, for example, Ronald Smith, Jr.'s execution took over 30 minutes. Eyewitnesses reported that he "heaved and coughed through about 13 minutes" and "clenched his fists and raised his head during the early part of the procedure." In Ohio in 2014, Dennis McGuire's execution took around 25 minutes. Witnesses saw his stomach heaving and his fists clenching and reported that he made "horrible noises." In Arizona in 2014, prisoner Joseph Wood "gasped and snorted" for almost two hours before he finally died. This execution went so terribly that Arizona now refuses to use Midazolam in executions.
Yet, even after so many botched executions using Midazolam, Nevada has insisted on moving forward, even though the drug manufacturer is suing Nevada for illegally obtaining Midazolam for the execution. The lawsuit, filed yesterday, by New Jersey-based Alvogen states that the sedative "is not approved for use" in executions and that its use "has led to widespread concern that prisoners have been exposed to cruel and unusual punishment." Nevadans should contact Gov. Sandoval and express their outrage and urge him to step in to direct the Nevada Department of Corrections to cease moving forward with such a risky combination of drugs.
These executions are not justice — they are inhumane and unacceptable. Capital punishment is an intolerable denial of civil liberties and is inconsistent with the fundamental values of our democratic system. A government that would risk torturing someone to death is not dispensing justice or serving the public good. It is deeply troubling that Nevada government officials are barreling ahead with execution when the chances of torturing Dozier are so high.