Back to

News & Commentary
ACLU Lens: Georgia Board of Pardons and Parole Denies Clemency to Troy Davis Despite Serious Doubts About his Guilt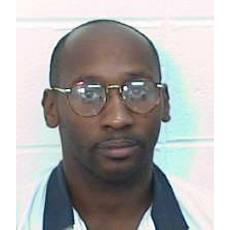 We can't afford to execute people who might be innocent.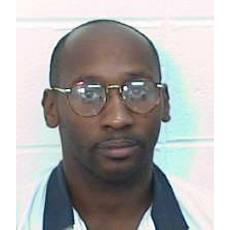 The Georgia Board of Pardons and Parole today denied clemency to Troy Davis, despite serious concerns that he was wrongfully convicted in 1989 for killing a police officer.
Calling yesterday's clemency hearing "a sham," Anthony D. Romero, executive director of the American Civil Liberties Union said:
The execution of Troy Davis is, to use Justice Stevens' words, "perilously close to simple murder." His conviction is forever tainted by significant doubt. Stranger eyewitness testimony is notoriously unreliable, and the eyewitnesses in this case — most of whom have recanted — say they were pressured by law enforcement, eager to close the murder of a police officer. The Georgia Bureau of Investigations itself says the jury was misled into believing that the gun used in the killing matched Troy's.

The jury was deceived, witnesses were pressured, and virtually no one who looks at the case today would claim that Troy Davis could be convicted, let alone sentenced to death, for the murder.

Troy Davis went to the Georgia Pardon and Parole hearing on Monday with justice, science, and popular opinion on his side. What he didn't have is political power, but the death penalty in the United States is primarily about the politics of power, not about law or justice. Troy Davis's execution, if it occurs, will be in violation of international human rights law and the Constitution. It diminishes us all. The ACLU will continue to work for abolition of the death penalty. "I am Troy Davis" was the slogan chanted by over three thousand supporters in a march the week before the sham clemency proceeding.

Today, I am Troy Davis.
Denny LeBoeuf, director of the ACLU Capital Punishment Project adds:
The refusal today by the Georgia Board of Pardons and Paroles to grant Troy Davis clemency underscores the vast systemic injustices that plague our death penalty system. No innocent person should ever be put to death, and it is unconscionable and unconstitutional to carry out an execution where, as in Troy's case, significant doubts exist. The death penalty system in the United States is arbitrary, discriminatory and comes at an enormous cost to taxpayers, and it must be ended.
Davis has been scheduled for execution three times before, and three times his execution has been stayed amid doubts and new evidence against other suspects. Davis was sentenced on the basis of witness testimony, but seven of nine original witnesses have since recanted or changed their testimony.
Last week, activists delivered to the Board over 650,000 signatures — including 40,000 by local Georgians — from petitions created all over the world, calling on the Board to stop the execution. Add to that more than 200,000 signers from Change.org and thousands of other online action alerts, emails, letters, faxes and phone calls, and nearly one million people have taken a stand for Troy Davis.
One of those million is Bob Barr, the former prosecutor, Georgia Attorney General, and congressional Representative who nicely articulated the Parole Board's dilemma. So is William Sessions, another conservative Georgia native who used to serve as Director of the FBI.
According to these pro-death penalty prosecutors, Troy was required to prove his own innocence — an impossibly high burden. In 2010, the judge acknowledged the presence of doubt in Troy's guilt and called the case "not ironclad," but said this doubt is insufficient to stop the execution.
We can't afford to execute people who might be innocent — let alone people who probably are.
In the news:
Learn more about the death penalty: Sign up for breaking news alerts, follow us on Twitter, and like us on Facebook.